Using Essential Oils to support your Radiant Transformation.
I believe essential oils to be the fastest way to elevate our energetic state, shift mood and heal emotions.  As women we are nurturers by nature taking care of everyone and everything.  But when we forget to take care of our own wellbeing it affects how brilliantly we show up.
Our radiance dulls a little meaning its hard to glow from the inside out when we feel depleted.
This is exactly why I created The Self Radiance Project and why I'm passionate about guiding women through their own personal transformation.
So that they may be able step into their RADIANCE with ease & grace.
I've completely changed how I take care of my family. Our home has been detoxed of all chemical cleaning products and my medicine cabinet now consists of mainly these powerful little oils.
I believe that with the use of oils, modern medicine and holistic healing partners I'm in the best hands possible when it comes to my overall health and wellbeing. 
When I became pregnant at 40 I got very serious about detoxing my home and the products I was putting on my body.  I had been using dōTERRA oils for over 3 years and was obsessed with the way they had completely changed my life.  But while pregnant I got shingles and it was the oils that helped me to heal naturally without having to use the recommended anti-viral medication.
I absolutely love making custom blends for my clients to help them move through any emotions blocks they may be experiencing.  I find that using oils for healing offers a fast track right to the heart of any issue.  They provide a safe + gentle support to any issues a client could potentially experience and this is invaluable to me as an intuitive coach.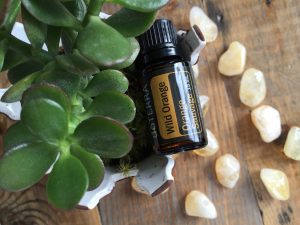 I have been using Essential Oils in my daily practice for over 20 years.  Having used many different brands for a multitude of uses in my home, for beauty + emotional support.
But I can tell you this from personal experience NO company comes even close to the power & the quality of dōTERRA Essential Oils.  A company built on integrity and a mission of healing.
If you are considering using oils I'd love to connect to see how you could benefit from these beautiful gifts from the earth.
You can also pop on over to my doTERRA page to join my thriving Collective of women who are also healing their homes and their finances.