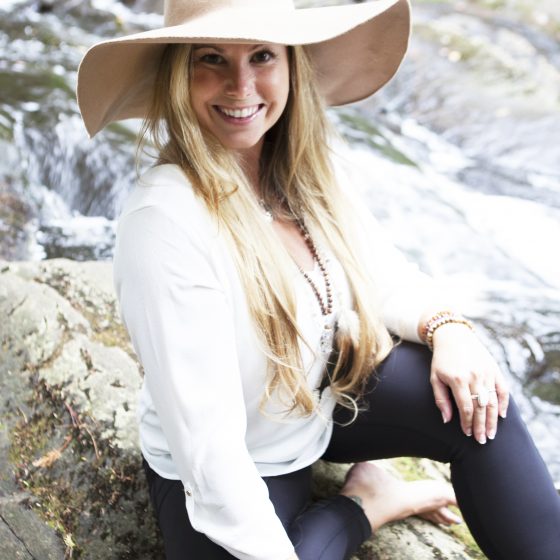 Hey guys I'm Tara Kinden, CEO and founder of the Soul Flow™. I'm a transformation and mindset mentor, a speaker, author and influencer. My entrepreneurial spirit was light early on in life and I've been obsessed with learning, growing and failing forward since the ripe age of 18. I've been in every industry from marketing, sales, music & entertainment (film, voiceover), health, fitness, network marketing, and real estate.  You name it and I've likely had some connection or experience in that industry. I've been where you are now and understand the REAL journey your about to embark on. I have built multiple businesses from the ground up, literally from zero to hundreds of thousands in revenues.
I truly believe that women have the power and ability to live a life of freedom and happiness, to thrive in an environment that they are not only inspired by but are fulfilled and passionate about. I'm a certification junkie who gets a thrill from continued learning and deepening my knowledge base.  In order to lead, teach and share the expansive skill set I've spend years developing.  I'm a certified raw food chef, certified leadership and personal development coach, certified yoga teacher and SUP instructor. I'm also certified in Tarot cards, Angel oracle, rocks and crystals, and I specialize in oils. Guys the list goes is extensive so know that you are in good hands.  I know that knowledge is POWER and I love to share this power with women, so that they may transform themselves when the time is right.
But also know that business isn't everything. There's another piece of creation that I'm grateful for and that's family.  I became a mama in my 40's to the sweetest little man who keeps me humble and striving to be a better human. Becoming a mom changed my perspective and opened up a whole new world.  It helped me connect to my feminine side accessing parts of myself I didn't know existed.  I had lived in masculine energy most of my life driving, pushing and forcing creating such conflict inside of myself.  Now I know there is a better way, one you find when you enter the space of ease and flow.  Creating more room to just be, to allow for the miracles to happen.  Birthing a child creates a new introduction to what you and your body are capable of and its magical to witness.
My mission is to help women believe in their own possibility, to know that they have the courage to make massive shifts in their lives.  To deepen their inner knowing of their true essence and to be able to hear their souls whispers. I want to be able to give women the beautiful tools I've used to save me from the depths of despair, my darkest moments and completely change my life's trajectory.  I truly believe that with the right mindset and listening/ acting on your hearts deepest desires – what you believe, you will achieve.  Knowing how to navigate the hard times and speaking your truth will change your life.  Taking responsibility and total ownership of your personal health (using the 60.20.20), taking control of your finances and beginning to build a legacy from a place of integrity will give you the sense of fulfillment you are seeking.