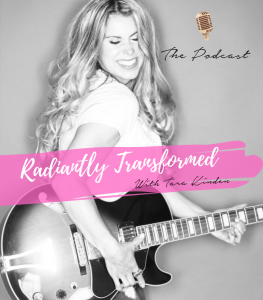 Radiantly Transformed is a podcast dedicated to setting fire to the flame that's deep within each and every one of us! We believe you no longer need to deprive yourself, work any harder or become more than you already are.
On the podcast we'll be rocking deep, meaningful and courageous conversations to catalyze change. Host Tara Kinden, Self Worth + Transformation Mentor to Women, is dedicated to teaching healing holistically through all 4 bodies – physical, spiritual, emotional + mental. In order to move all the "issues out of our tissues" for cultivating everlasting Radiance.
Welcome to the sisterhood! We transform together.
New episodes of the Podcast are released every Tuesday.   Make sure to Subscribe and not miss a single episode. Also if you are loving what you are hearing please leave a review, it would be greatly  appreciated. And finally if you know a sister who'd enjoy these podcasts don't forget to share.
Having lost over 50 pounds herself, she guides her mentees from personal experience.  Tara would love to connect with you. Let her know what would you'd like to learn from this podcast?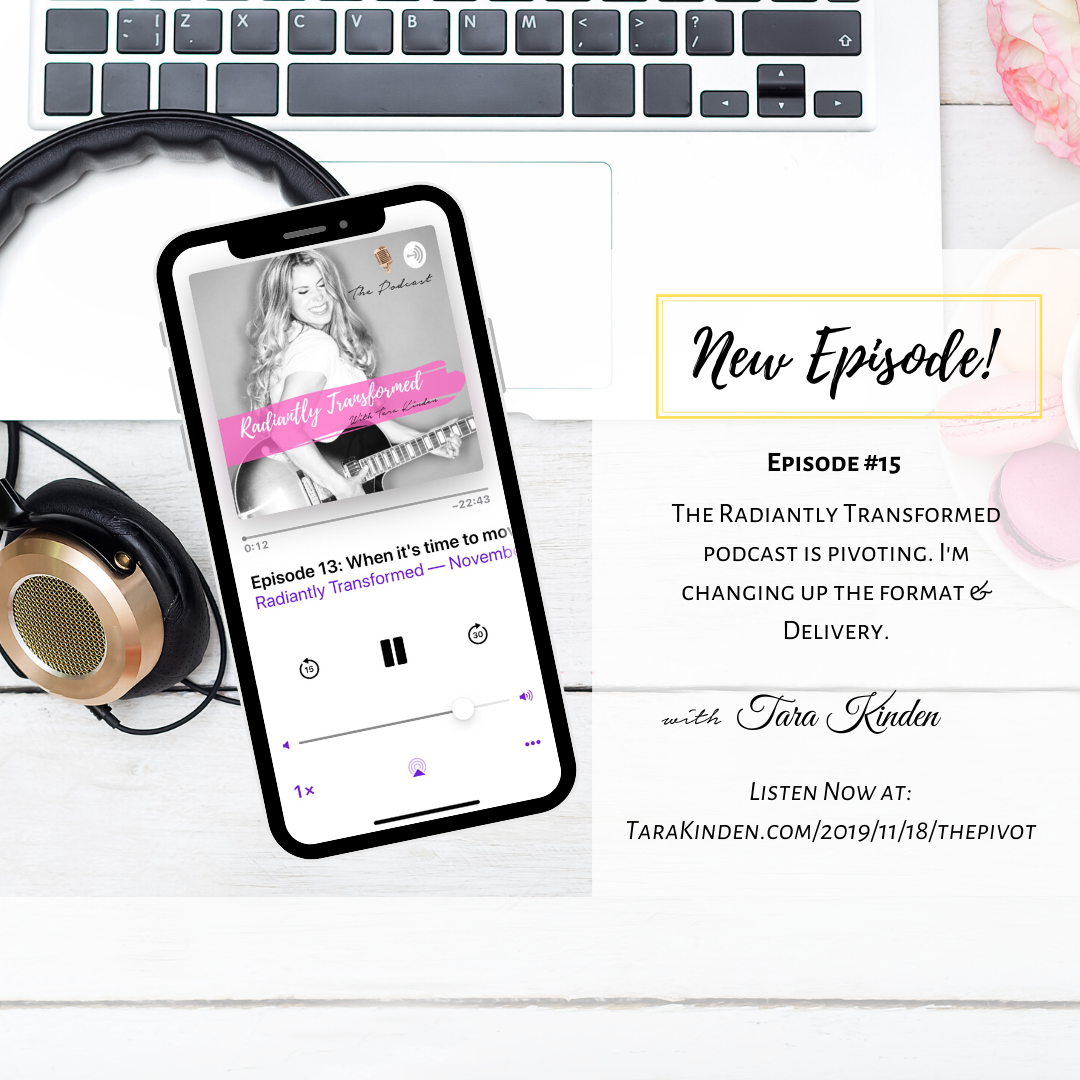 Hey Sisters! I'm switching up the way you will experience this podcast, so that it makes a larger impact in the way that you absorb the content. I will be dropping 2 x 8 minute episodes weekly to get you inspired, motivated and into action. What I've noticed is that energy and worth are intertwined, many of my clients are struggling to feel confident "good enough" in their lives and work. If that sounds like something you might be looping on I'm here to help you build up your self worth so that you can endure the challenges long enough to see results. I don't want to see one more women quit on themselves before reaping the rewards of whatever it is they are working towards. Are you as excited as I am to get this off the ground? Lets do it.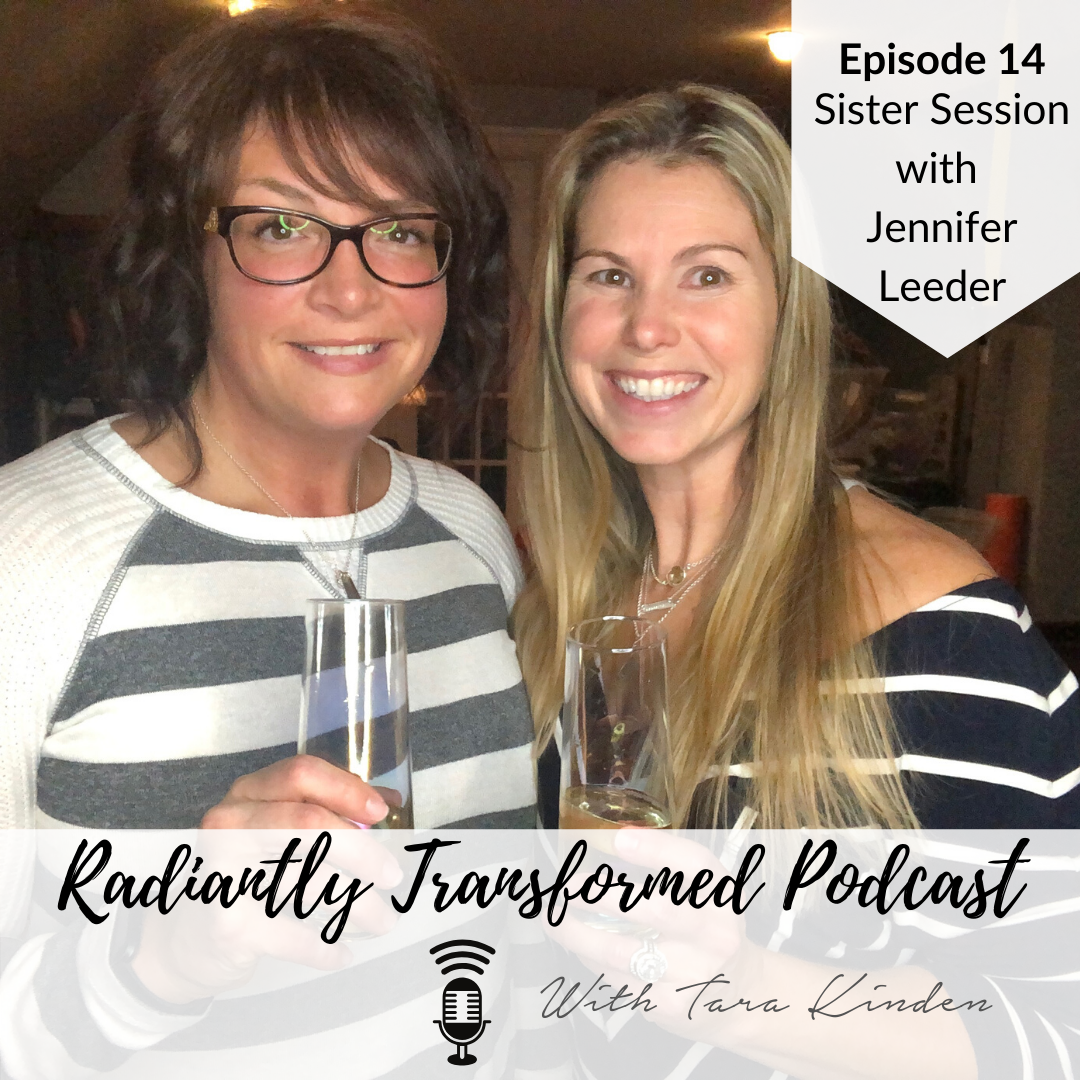 You know I love me a good #sistersession and this one was off the hook hilarious! Jennifer just competed in her very first fitness competition under the transformation category. She worked so hard to get there, crushed all her goals and rocked that stage like a total boss. The one thing she didn't prepare herself for was not winning. And honestly I don't think anyone can truly prepare themselves for the roller coaster of emotions that comes with such a big hairy goal. All the expectations we set up and the let down you can feel when things don't work out as we want them to. I honour Jen so much for sharing her experience with me and you. I know that someone listening will need to hear this story! In this episode we get super real, raw and vulnerable about the feelings, expectations and disappointments that can come with competing. I've known Jen since high school and she's the most genuine and compassionate woman I know. So I trust that you will love listening to hear share her experience as much as I loved having this great sister session with her. We're even sharing how to get prepped for hitting the stage with fake tans, sparkles, shaving tactics and so much more.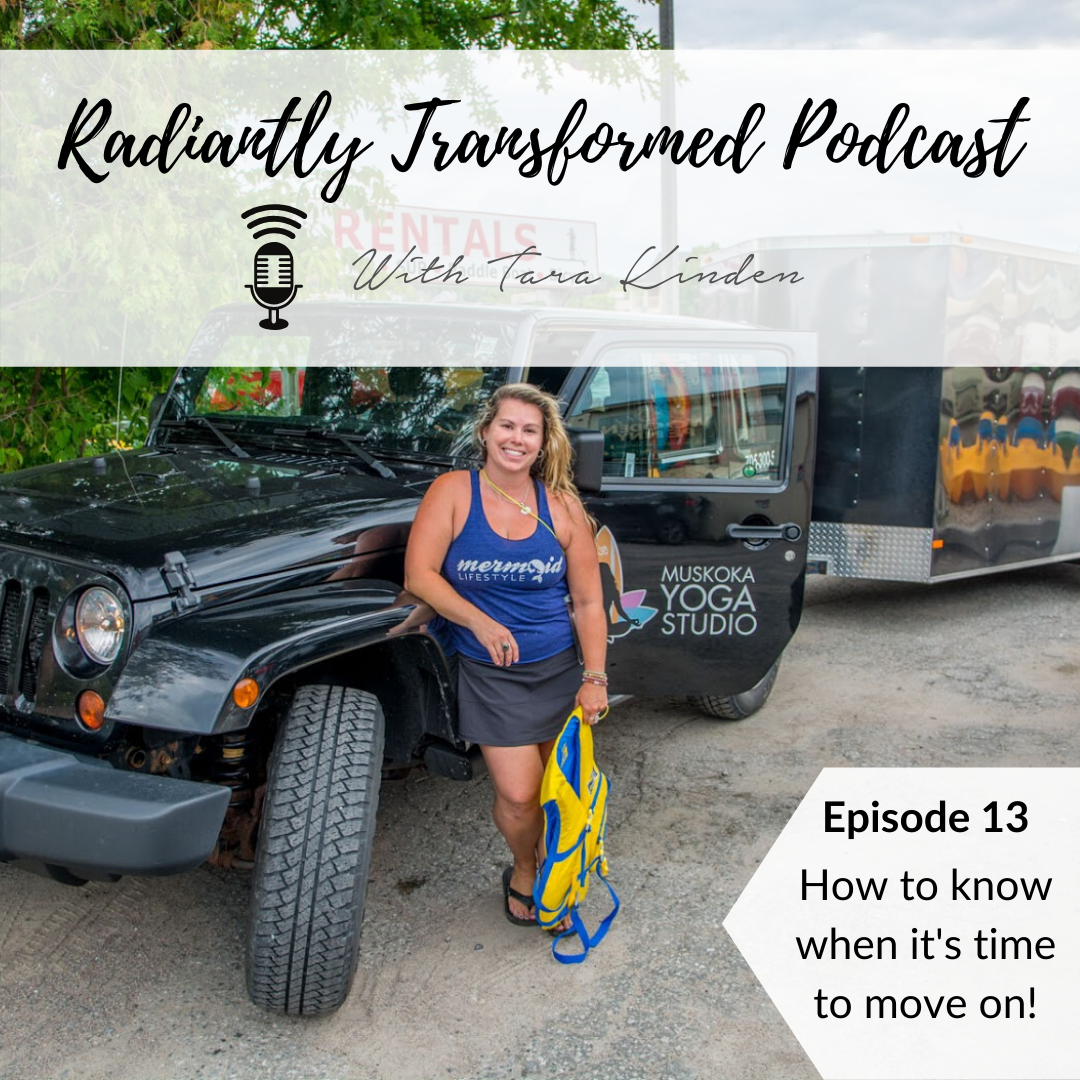 In this weeks episode we're connecting on the topic of moving on. This topic can be a complicated one so I've broken it down into useful tips I use when I'm feeling stuck but ready for change. I share with you a personal story surrounding my old yoga studio and how I used these tools for myself to move forward into something new. It can be so easy to become identified with your relationships, work, lifestyle and community. But always remember these are all external to us and not our identity. I believe it's our character and honouring our word that builds our identities. There is always room for growth in who we are and that can come when we realize we've outgrown an experience or relationship. So this week I encourage you to look at where you are at right now and see if you've outgrown a situation, relationship or experience. See where you could benefit from a little expansion and potentially moving on.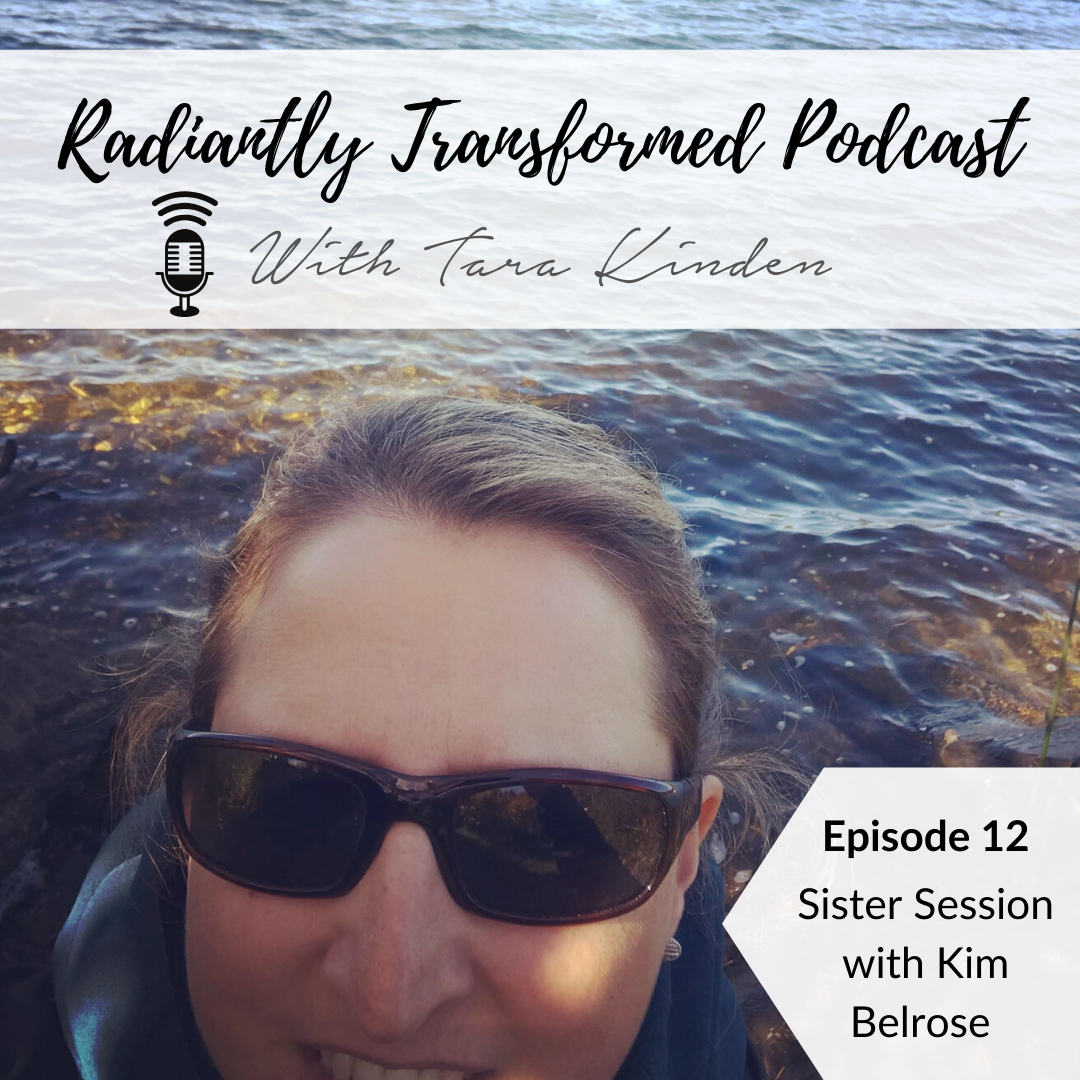 oday on the podcast I'm talking to my friend Kim Belrose wife, mama + entrepreneur. We're chatting about life as mama's and biz owners and the importance of rest. Resting and refuelling is critical to our success in our homes. Something not often talked about that its more powerful for us to relax and then do the things than trying to push it all that time. Kim is the owner of www.Babyzzz.ca she helps new moms get some sleep and get their babies to sleep. But it's so much more than that, new moms need to feel supported and encouraged while navigating this new time in their lives. Kim is there for them in so many ways and she's absolutely amazing! Even if you aren't a new mama you will love listening to Kim and all her wisdom!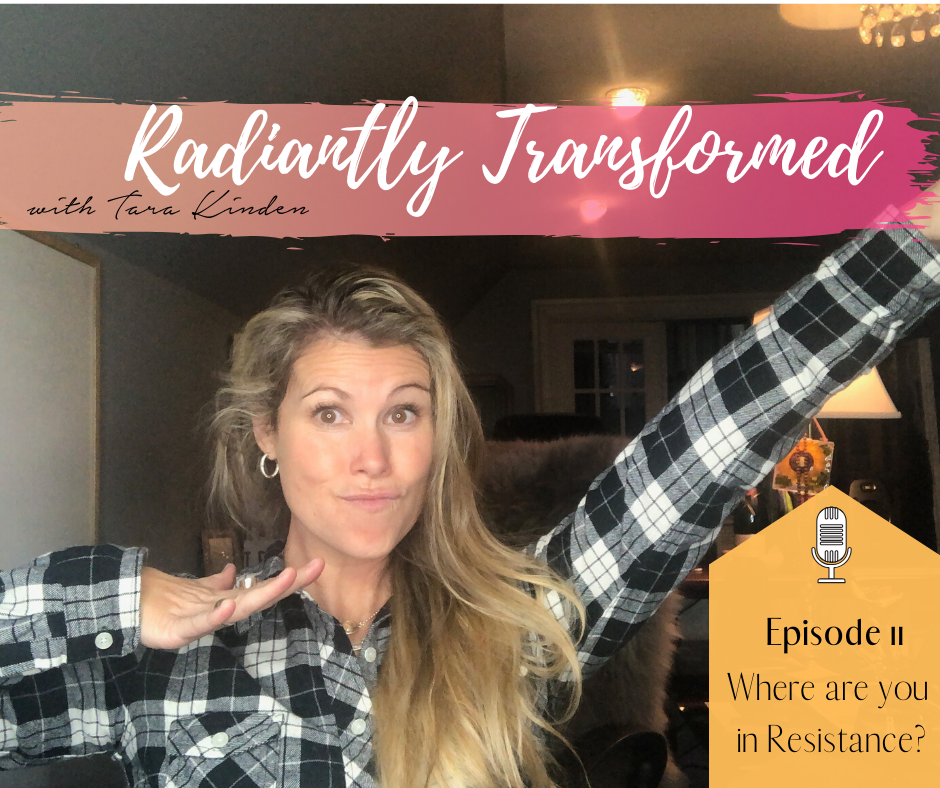 Ok for reals where in your life are you in resistance? You know that thing that you're not dealing with, for fear it will take you the next 5 years to complete. That thing that's kinda become the big hairy, creepy thing that you just don't want to even look at. Let me confirm to you that, IT'S TIME!!! In this weeks episode I'm asking you to take a look in that closet and tackle the ONE thing that you've been avoiding like the plague. Maybe it's something you've really wanted to step into but the timing isn't right. Something or someones's been holding you back (YOU) so let's flip the switch and do the damn thing. No more hiding from it we're going to tackle this together. If you need some accountability meet me on Thursday Morning's on my Facebook Biz page HERE for a coffee and check in! That's right were going to go deep and get it DONE or at least started. Yassssssssss!!!!! Get your FREE Raise Your Vibe guide right HERE and receive my favourite 8 ways to instantly increase your energy + vibration! I'd also love to see you at my LIVE event in Muskoka Thursday December 12th, 2019 get your tickets HERE. Head on over to www.TaraKinden.com to connect even more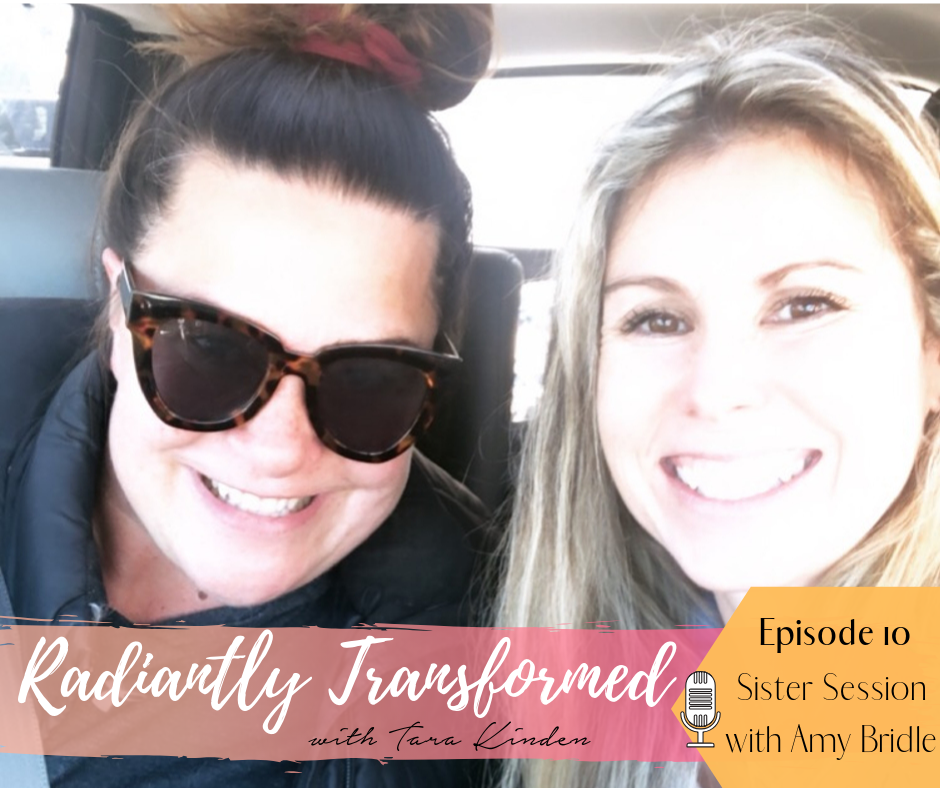 Welcome to Episode #10!  This is our second sister session and todays session is with my friend Amy Bridle.  She's a brilliant light who also lives up in muskoka - she's a mama, wife  and entrepreneur.  Amy's a gifted storyteller, actress and teacher of all things self care in an easy to understand way.  She's teaching what she's learned and implemented herself.  I absolutely loved recording this one it's real, raw and honest about all the things women experience every month. We're chatting about the emotional roller coaster that can be our days, weeks and months.  How we navigate the ups and downs around our moon times and this happens to be the same time of the October Hunter Full Moon.  Which has been an intense one for me! A ton of learning and growing this past 28 days and this episode helped me to complete the cycle for this lunar cycle! I hope you enjoy all our giggles and stories!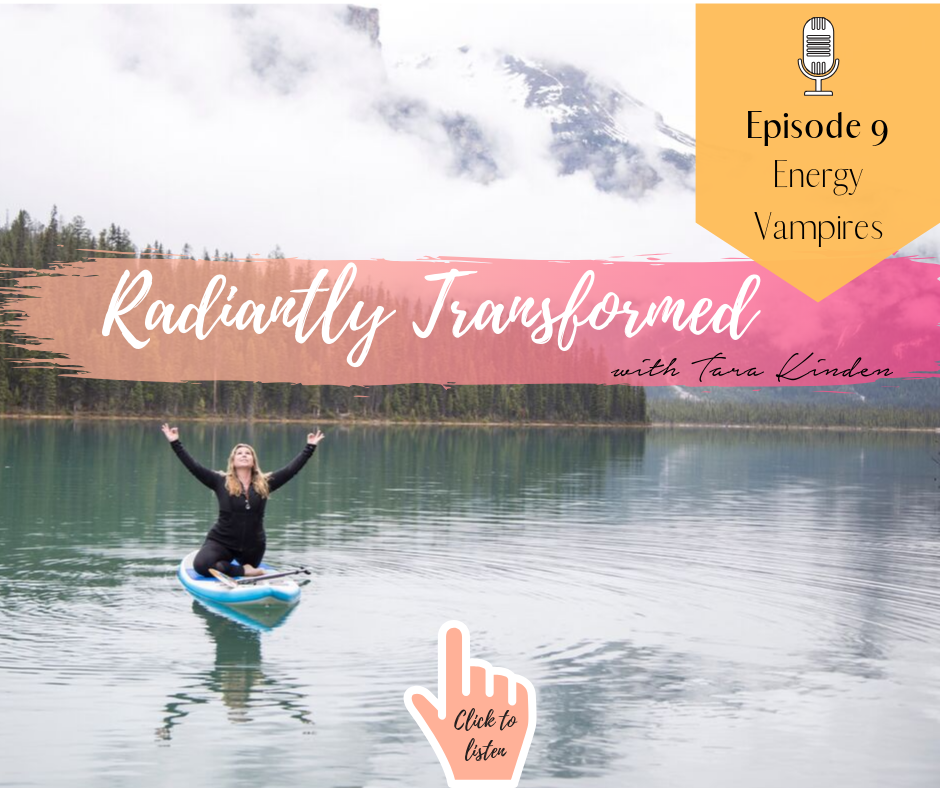 In this weeks episode we're talking about Energy Vampires and how they can affect your energy on the daily. I talk specifically about the 4 types that I believe exist right now. I don't think that it's just people who can become that "energy vampire" it can also be our environment, our own ego's, our rituals or lack thereof, they way we're in relationships and of course our technology. This episode is for the sister who feels burned out and needs a little support. I share some practical ways to take back your power and feel confident in your boundary setting. You will learn to not feel guilty about taking time you need to keep your energy clean! I hope you enjoy. T xx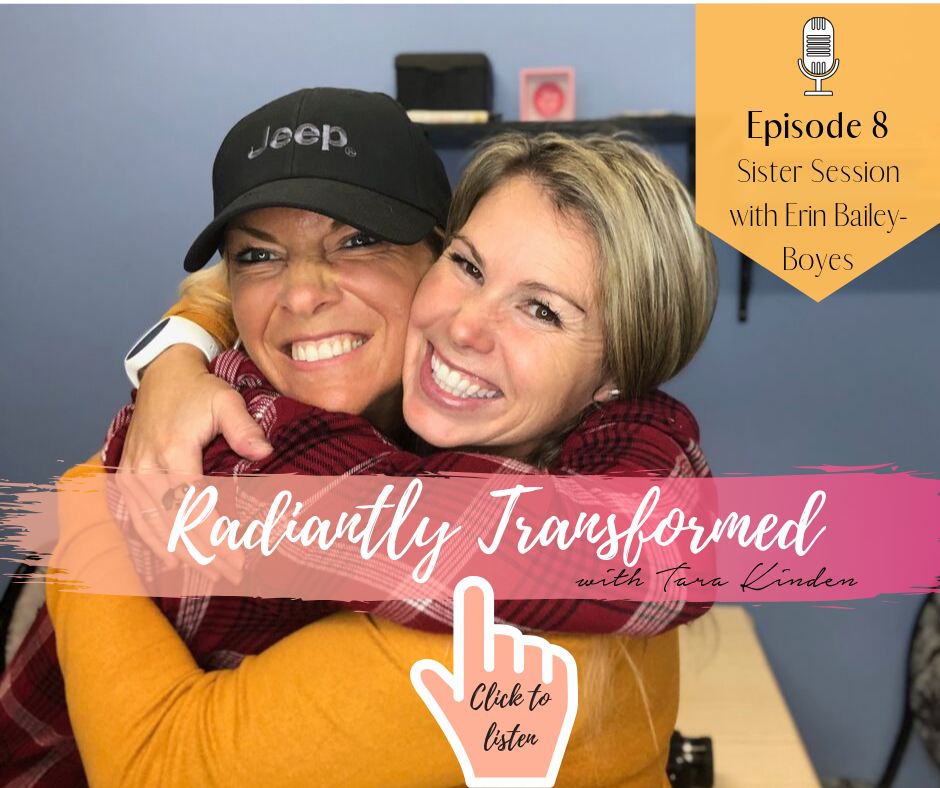 I am so excited to bring you our very first #sistersession for the #radiantlytransformed podcast! This is a podcast for women by women and in this special episode Erin Bailey-Boyes brings us her wisdom + guidance for keeping your energy high when you are up-levelling your health & wellness. We laugh, get real and dive into real life and what it looks like to cultivate some radiant energy. You can find Erin on instagram @bodybydesignfitnessstudio and more about her studio right HERE. Get your FREE Raise Your Vibe guide right HERE and receive my favourite 8 ways to instantly increase your energy + vibration! I'd also love to see you at my LIVE event in Muskoka this Friday October 4th at 7pm get your tickets HERE.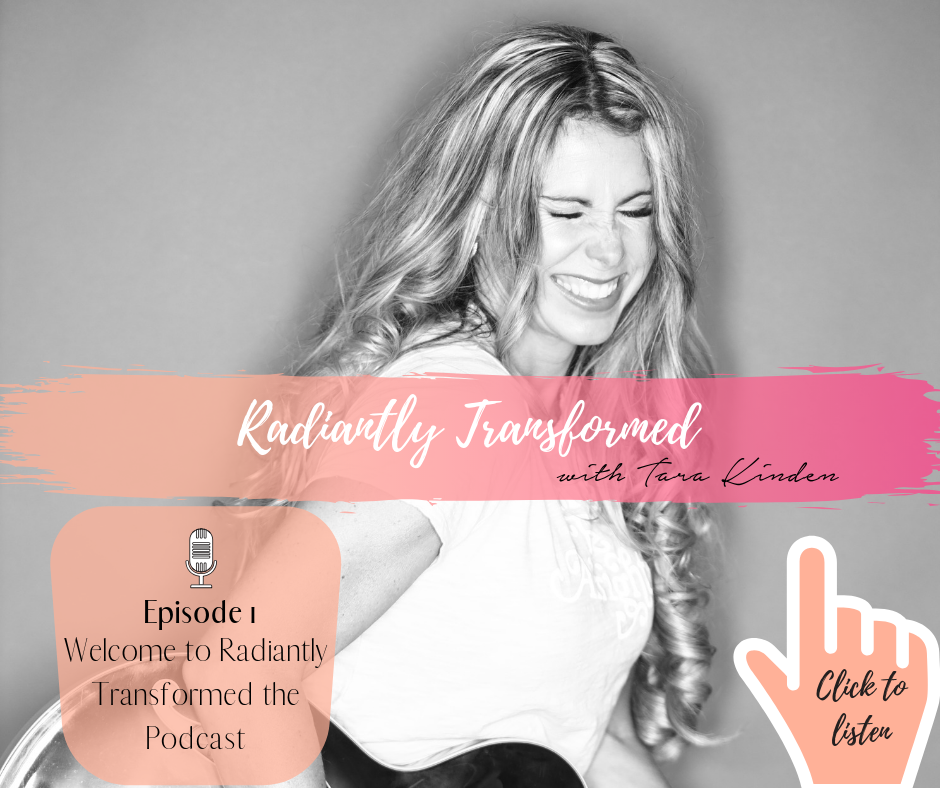 Welcome to The Radiantly Transformed Podcast hosted by Tara Kinden. Empowered with more than a decade of experience as a mentor to women, she shares her wisdom and knowledge around transformation + building self worth in the women she mentors. Her mission is to encourage women to see the light and potential within themselves to transform their lives in ways that creates lasting change. Tara Kinden is also intuitively guided to speak on the topics that are of utmost value to her audience. She is an author, motivational speaker and professional singer. Over the last few years, she has transformed her own life shifting from yoga studio owner to pursuing her vision of leading women through transformation with private mentoring, online self lead + group programming, live events and retreats. Having lost over 50 lbs she guides her mentees from personal experience. Tara would love to connect with you! What would you like to learn from this podcast? Feel free to join The Radiantly Transformed Podcast + Sisterhood private facebook group. Join the discussion or even ask questions which could be featured in future episodes.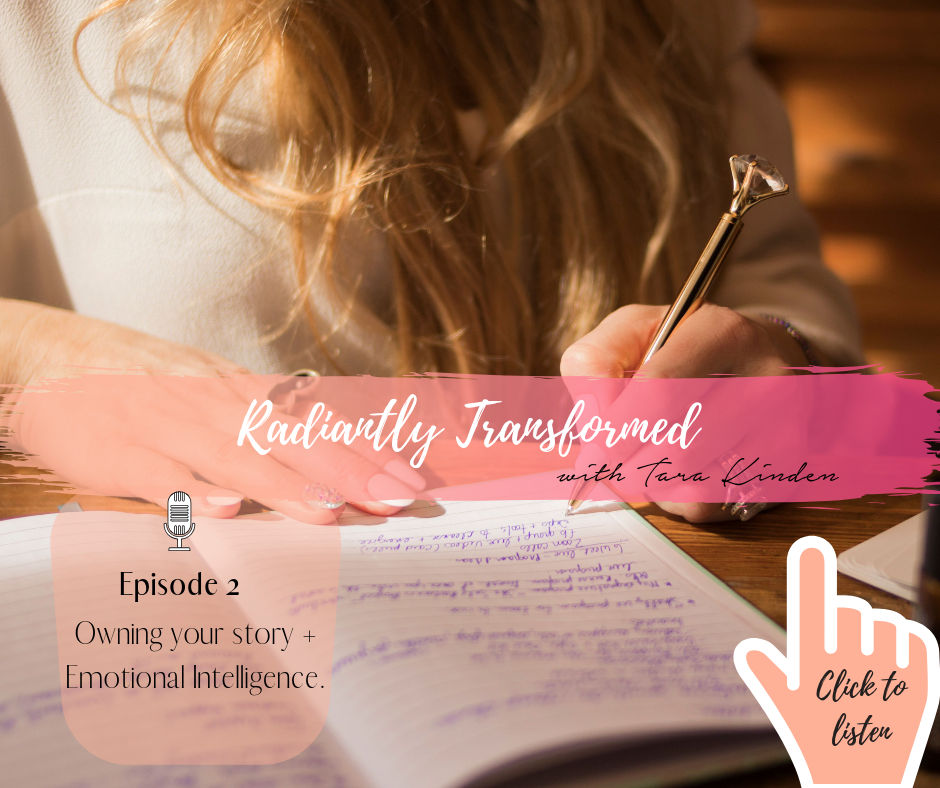 In today's episode I share with you and intimate story of learning and growing through my personal experience. I open my heart to you and get super vulnerable with two specific lessons that shifted + changed me fundamentally. They shaped who I am and allowed me the grace to step into the leader I have become. I hope you find inspiration and courage in today's podcast to own whatever shame story you may be carrying around - release the weight of it sister. Begin to realize your story doesn't define who you are. Your experiences have been gifted to you as a place to grow & heal from, a space to return to wholeness. In this place you are able to find the compassion and love you will require to accept yourself holistically. Physically, Mentally, Spiritually + Emotionally. Start to love all of you. You are special and you are worthy of LOVE. Thank you for listening xo.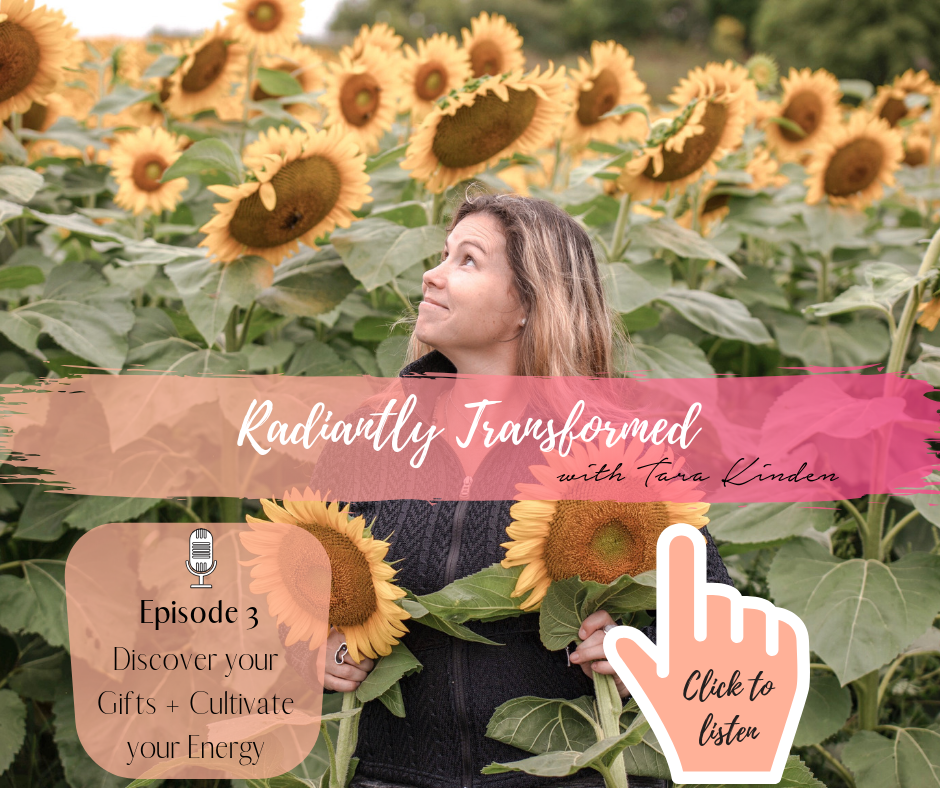 Welcome sister to episode #3 in this episode we dive into your gifts, skills & talents as they are related to your radiant energy. I will walk you through some simple ways to discover and uncover your gifts so that you can begin to share them with the world around you. We will also cover how to cultivate a heightened level of energy so that you can see how it impacts those around you and your own happiness. My vision for you is that you begin to see that these gifts, talents and skills are already within you waiting for you to discover them. The moment that they are discovered and your own your elevated energy just watch the radiant changes that begin to happen in your life.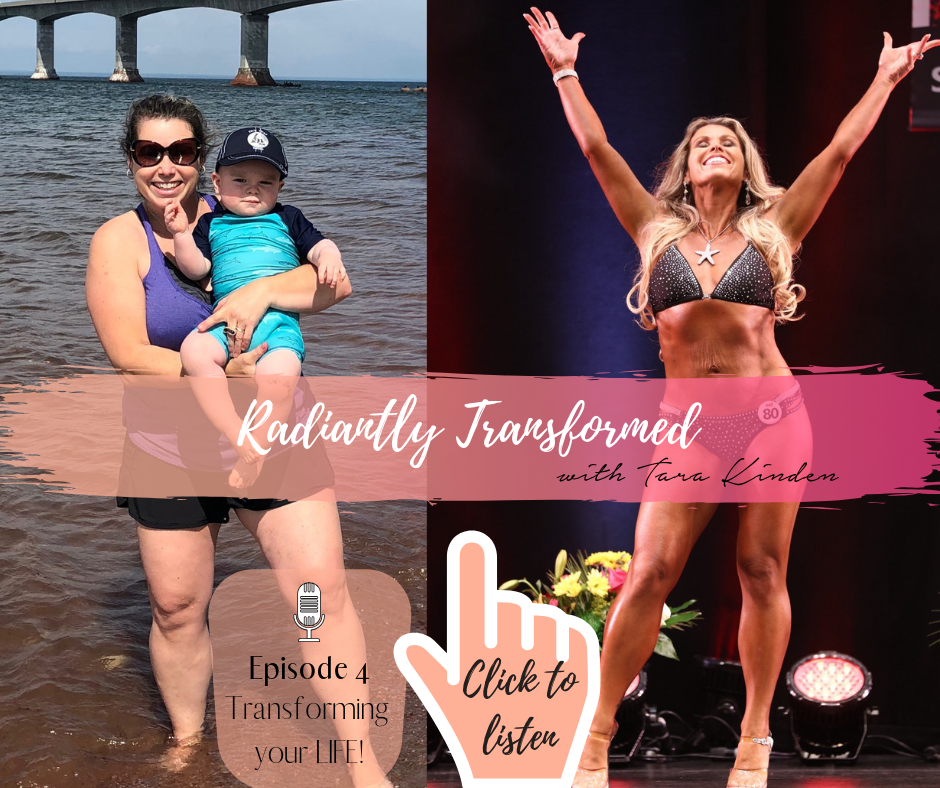 In Episode 4 we are diving into all things Transformation! I will be touching on how September brings with it a new revitalized energy + vibration as well as possibility + potential. I also share some of the things that helped me catalyze my personal weight loss transformation and ways for you to begin your own journey (or make the breakthrough you're ready for). We touch on the various ways you can transformation your life and how the information contained in todays episode can be transferred to any type of transformation.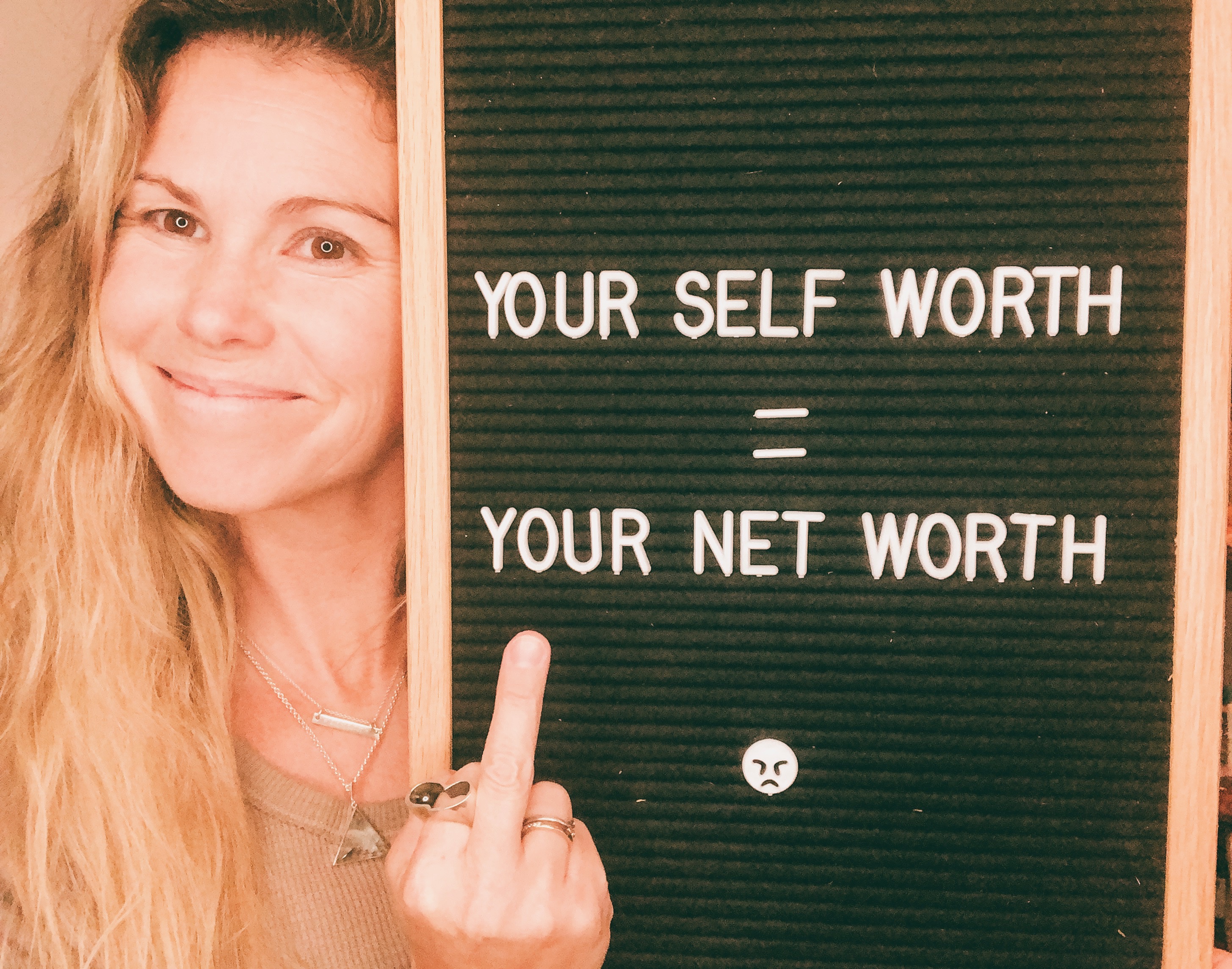 In today's episode I want to bring more awareness to our energy and how we impact our homes and those around us. How confidence plays a massive roll in how we're interacting with ourselves + those we are connected with. I talk about the idea of Net Worth equalling Self Worth and the fallacy that concept has created for many women I know, including myself. We are not the sum of the stuff we've accumulated or the money in our bank accounts, investments, properties or otherwise. That you can leave an impactful legacy regardless of the amount of money you have. Clearly having money is of massive benefit to both you and those who benefit from your abundance. And we should all have an abundance of cash flow to pay off all our debts and reach the level of success that will fulfill our deepest desires. But money isn't everything and it doesn't define you as a human. Your energy can say more about you as a human than money ever can if that makes sense. So here's to Raising Your Vibe + Energy to skyrocketing levels so that when the money flows in you know what your worth and you use your money to make the impact that's aligned with your sexy, radiant + badass self. More about this on the BLOG.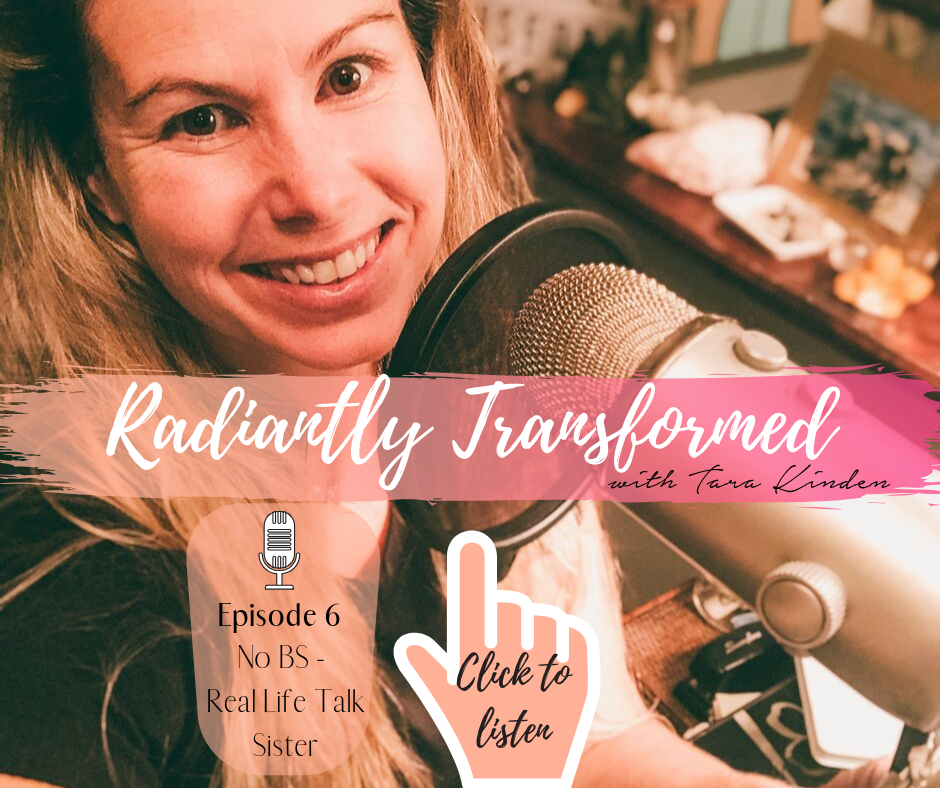 In episode #6 we're rolling things out a little differently. I'm not only recording our usual audio podcast I'm also recording me on video so you can see how things get done! I don't know anyone who's real and super authentic that's "ON" all the time so I wanted to talk about that and show you how it's not only normal to have days that aren't super vibey but to expect days that are a little "OFF". As women we cannot always control the emotions that flow through these radiant vessels and we just need to honour that instead of hiding it or fighting it. It's also totally cool with me if you roll out of your house in your yoga gear, wet hair and zero make up because that's how my day went. I also chit chat about the challenges that mamaland can present want to empower you to trust your gut and know how to honour what you need to feel better when its tough. It's not easy to navigate the world from an exhausted place. So if that's you and your energy is a little flat give yourself a break and know you're doing your best. Even if you don't feel like you are. Trust me when I tell you that you are and you're not alone in the struggle ever. Someone else is feeling the exact same way you are they just might not be talking about it. Here's the video of today's Podcast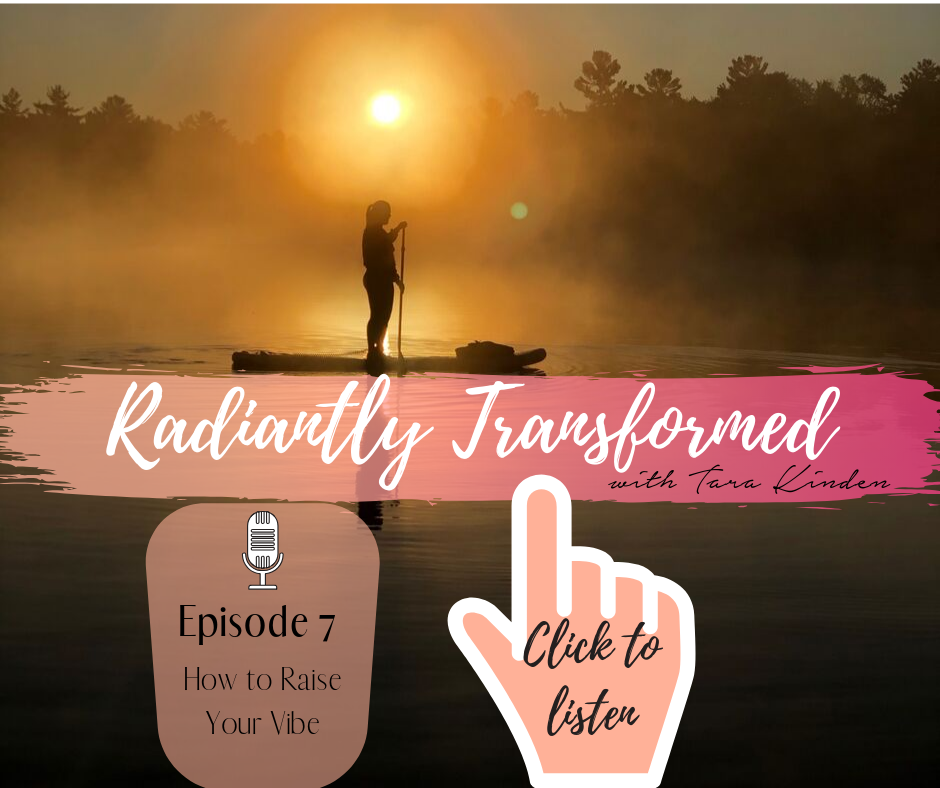 In today's episode I'm sharing two of my favourite tips from my brand new Raise Your Vibe Guide. The first tip is around Your Thoughts and learning how to be in control of your day and what you think. How you react to situations, how you see the world around you & I teach about how what you think about in the present moment impacts what you see in your future. If you look around right now everything that is in your life was once a thought turned into its now physical form. I also discuss the difference between lower/ slower energy and higher/ faster moving energy and how to up level when you are feeling lower/ slower to shift you into the vibration of love and abundance. In the second tip I chat about how to cultivate great energy, spend way less time with energy vampires and learn how to protect your energy. I also reference Cymatics (Cymatic Frequencies) and the groovy visual effect created by using water, sand and other objects to show you frequency + vibration. Watch that HERE (Cymatics vs Science)