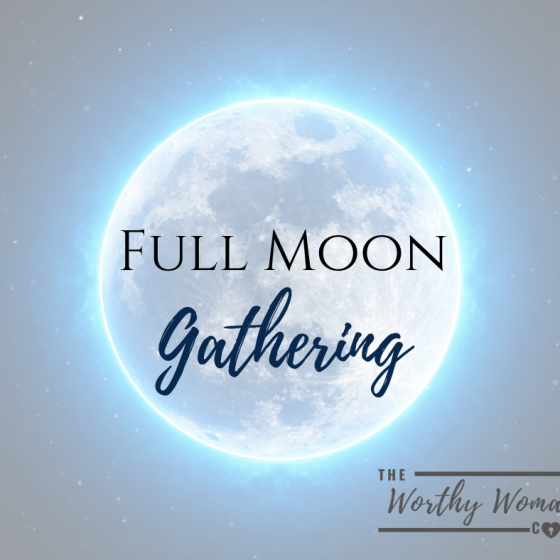 Join me this coming Wednesday April 22, 2020 at 8:30pm EST for our first ever Full Moon Gathering.

An intuitively guided session connecting us with the energy that will be present. Helping us release, heal and align anything that needs our attention. We will connect with our wisdom, inner knowing and integrating all the big changes taking place.

I'm excited to bring this online circle to you and know it will support our growth into the next level of where we are meant to transform.

I hope you can join me. This session will also be recorded for those who cannot make it live.

PS. For anyone who purchased a ticked to my "Unlock Your Power" event you can use that ticket to attend this gathering if you wish 🙂
An intimate 2 hr evening event of human connection, empowerment and magnetic personal growth.
Empower yourself into the next level YOU. Experience a breakthrough around the story of not feeling good enough, not feeling worthy enough and not sure what makes you different than anyone else in this world.
Together we will collectively shine the light on your fullest potential and what you're here to do.
Honour your Power, Voice & Genius!
Join me for this special LIVE journey to disovering the parts of you that make you uniquely brilliant and help you to become the Worthy Woman you are here to be.
This event is for any woman looking to expand her potential, make heart centred connections and have exponential growth on her spiritual journey.