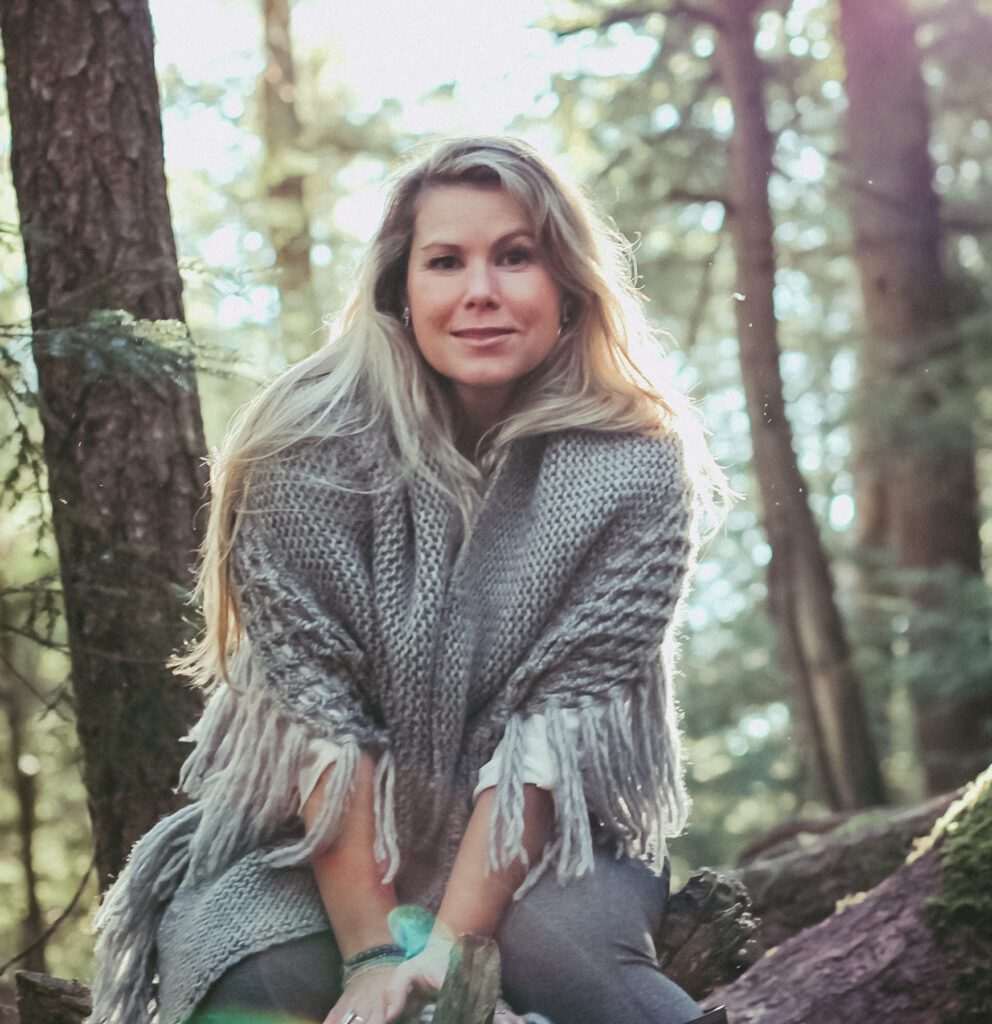 Welcome friends to the most magical subscription box on the planet.  Let me preface the Celestial Box invitation with the fact that this is not your typical product box!  
The Celestial Box is an epic life changing experience that will transform every aspect of your existence.  Things will change in the best way possible.  You'll uncover parts of yourself, you didn't even realize existed.  Your energetic signature will be decoded and it will make space for you to co-create some serious magic in your life.  
This is a sacred portal that is open for a limited time each and every quarter.  Which means you can only jump in 4x per year.
When you enter this portal the number #1 thing you'll receive is 3 solid months of personalized support and an invitation into my divinely guided community.  We'll dive into your Human Design, Astrology + your Venus Star Point®.  Which will help you better understand how your energetic signature wants to be fully expressed.  There will be sacred ceremonies aligned with the new moon and full moons of the months we'll be spending together.  There will be luxury products to support your frequency and emotional wellness.  Each month you will grow, expand and evolve as you not only understand your energetic signature but being to integrate it with your private 1:1 session with me (BIG Toe Dipper only).
There is no other experience curated like this one!
I invite you to join me and learn more about yourself, how your energy wants to flow and ways to harness your power, magnetism & magic.

A beautifully curated box with luxury cosmic products designed to stir your soul and ignite your magic. Delivered right to your doorstep. When you open your box you will feel its transformative powers flood your body, like a giant universal hug. This box is designed to elevate your frequency, initiate your wisdom, intuition and powers.
The Celestial Box will encourage you to align you with your Divine Feminine Frequency. As you do you'll notice yourself becoming far more magnetic and creatively super charged.
As you step into this magic portal you'll instantly sync with the power of the cosmos. Aligning you with your unique energetic signature through understanding your personal Astrology, Quantum Human Design™ + VSP®.
As soon as you purchase your Celestial Box you'll receive instant access to the DFF (Divine Feminine Frequency) letting you know exactly where the Moon & Venus are transiting in the sky. The Moon speaks to us about our emotional selves and set point. Venus teaches us about our self-worth, what we value, how we attract, what we're attracted to, money and so much more.
Whenever the doors open to join the Celestial Box, magic happens. The women who join are cosmically aligned, the bonds that develop are forever and the feeling that you belong creates a safe container to flourish.
There are three ways to join The Celestial Box!
1. The Little Toe Dipper, is all the great products but limited access to personalized guidance.
2. The BIG Toe Dipper, includes all the amazing products and personalized support to help you instantly shift your energetic state.
3. The Galactic Goddess, for the cosmic queen ready to not only embody her energetic signature but to embrace life like never before. She gets it all (everything in the Little Toe Dipper & the BIG Toe Dipper) plus personal mentorship with Tara. Only available to 5 woman.
So take the time and choose what feels great for you. All options are listed below in detail.
What ever option you choose is going to be a game changer! The energy and your vibe will never be the same. Be prepared to launch sister! I can't wait to spend this next 3 months together in whatever way feels right.
Please Note: All boxes will be shipped out in early March to ensure their arrival for Equinox! Get yours ordered asap to avoid missing out.

The very last order date to join the Q2 of 2023 is March 15th. Message for payment options.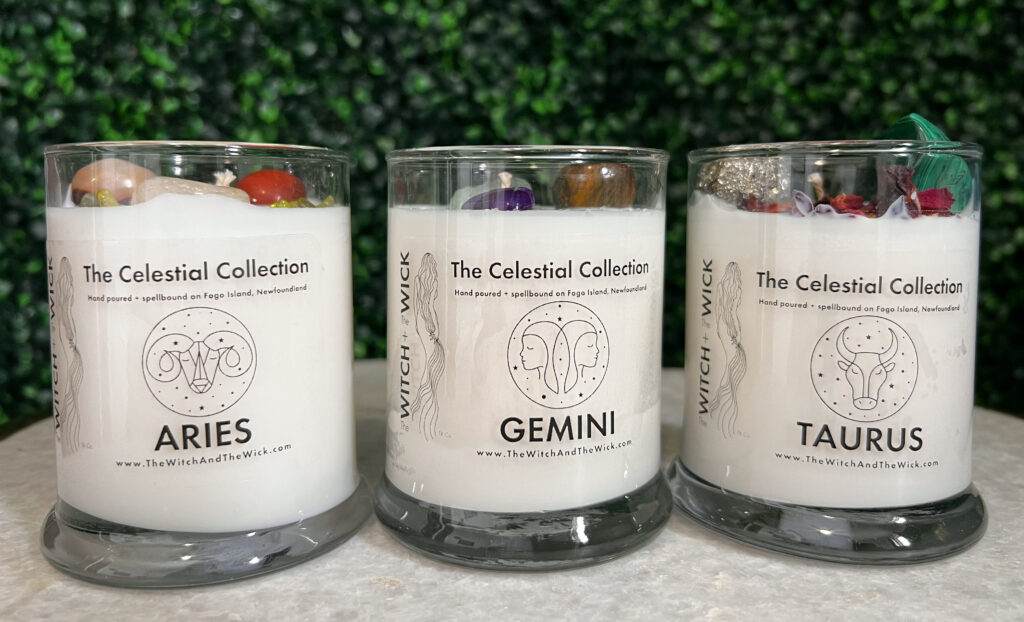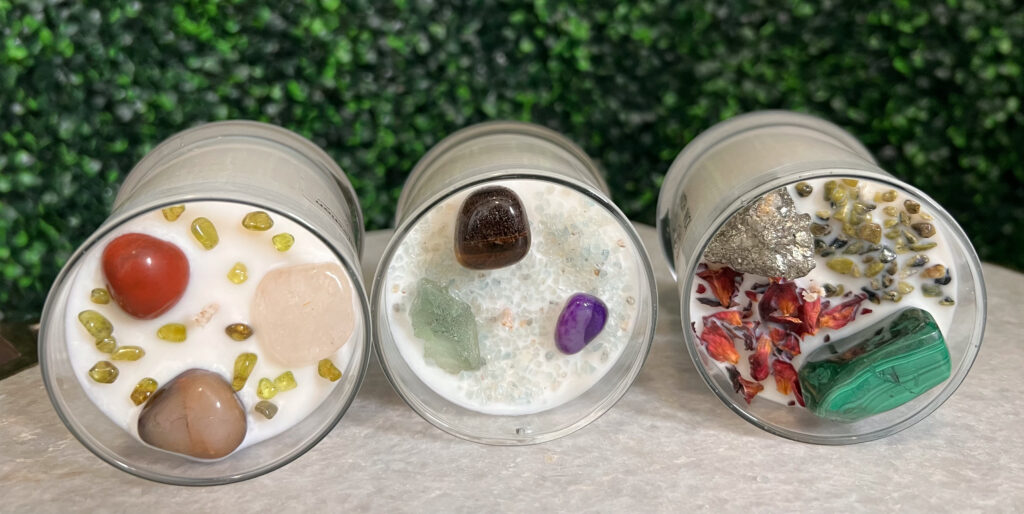 If you're new to my world and wanting to just dip your toes in the water.  Start here!
In the Little Toe Dipper you're ready to explore the magic of The Celestial Box.  Getting to know how your own beautiful Divine Feminine Frequency wants to be expressed.  Immersing yourself in the luxury products included.
You will receive all the glorious goodies that come in The Celestial Box, plus receive 3 months access to The DFF. Click on the link to learn more about the Divine Feminine Frequency daily voxer.
The 3 Zodiac Candles for Q2 (Aries, Taurus + Gemini).

3 "Fizzle My Shizzle" Bath Bombs.  All natural and oh so fabulous.

1 Full Moon Candle.

Set of matches + a special meditation crystal.

You'll also receive an invitation to join the private Voxer channel for the daily DFF (Divine Feminine Frequency) for 3 months.
$275 (All taxes and shipping included to US + Canada).
Note:  There are no ceremonies, readings or micromind included at this level.  It is just product + The DFF.

In the BIG Toe Dipper your entire foot is in the water and you're ready to expand & explore your divine feminine frequencies.  You crave more knowledge, connection and access to support to help you integrate your experience with the daily transiting energies.  There will be a private Voxer channel dedicated for you and the other "BIG Toe Dippers" to share in and ask all the burning questions.
So what do you get? 
You'll receive everything that's included in The Little Toe Dipper, plus everything listed below!
6 beautiful Ceremonies to celebrate the New + Full Moons together, each month.

An initial 45 Minute Reading with Tara to go over your Astrology, Venus Star Point® + your Quantum Human Design™. More about readings HERE

3 magically curated Celebration tea lights.  To help anchor in your growth + expansion.

Handmade by The Witch + The Wick, a custom pottery tea light holder.

Access to the Celestial Micromind on Voxer while you're in the second quarter of the year (March, April + May).

Invitation into our private Facebook group where all ceremonies will be live streamed if you miss the Zoom.

+++ all the magic you can handle!!!
$555 (All taxes and shipping included to US + Canada). 
US client payment options below.
Canadian client payment options below.

The Galactic Goddess is ALL IN!  
This will be a unique opportunity for 5 women only.
As a Galactic Goddess you're ready to not only understand your unique energetic signature, you desires an integration.  You crave deep transformation and are so ready to do the personal work necessary.  So that you can emerge after our 3 months feeling refreshed, revitalized and prepared for anything.  
Expect to lean into your wisdom, trust in your intuition, embrace your personal power and own your creative abilities.
The Galactic Goddess will get ALL the things and more… 
You'll receive everything that's included in The Little Toe Dipper & The BIG Toe Dipper as well as absolutely everything listed below!
A 60 Minute deep dive into your Human Design – type, authority, strategy and planetary alignments + anything else we have time for.

Personalized Human Design Aura candle, to be delivered after our session – to help you integrate your HD powers.

The First edition The Witch + The Wick Celestial Club Mug – like EKKKK!!!!

3 Private 45 Minute Mentorship Sessions with Tara to explore your Divine Feminine Magic.  We'll use Astrology, Human Design + your Venus Star Point. Each session will be lead according to your current desires.

Personal Voxer access to Tara 1 day per week to help answer any questions + plan with the energies of the week ahead.
$1,888 (All taxes and shipping included to US + Canada)
US client payment options below.
Canadian client payment options below.
2023 is coming in HOT.  In January we will be adjusting as Mars + Mercury go direct.  Once February hits it full steam ahead until about May while all planets will be direct.  June we will re-adjust and spend the rest of the year integrating what we've learned and experienced.  
Now seriously there's so much more that will happen each and every month.  But you need to know that 2023 vibes are going to be bigger than 2020 we have the Nodes, Pluto + Saturn all changing signs.  A massive energy shift is coming.  So when I look back I see that 2020 shook us out of our shells and routine, 2021 slammed most of us to the floor, 2022 showed us who we really are and 2023 is going to be the year we take everything we've learned about who we are and what we're capable and put it into motion.
If you've found me, I know you're a leader in your home, life and community.  People look up to you when "weird – cosmic things are happening".   I'm here to help hold you up when everything else feels wobbly.  You can lean on me and the women in my world because we're a safe place.  You get to be YOU here.  Unappologetically you in all your Divine Feminine glory.  Tears, joy, fears, anger, frustration, celebration all of it!  The Celestial Box is the gateway to integrating your Divine Feminine & Sacred Masculine.
I'm so excited to be here and to witness all of 2023 with you, in whatever way you decide to plug in.  
Each box contains 3 of The Witch + The Wick candles for whatever quarter of the year we are currently in. These stunning gemstone candles have been hand poured and each gemstone hand set on Fogo Island, Newfoundland. They're made of coconut/soy blended wax, cotton wicks and are completely non-toxic. They're also non-scented as I've discovered the crystals provide an extraordinary experience.
One Magestic Full Moon Candle.
3 Fizzle My Shizzle – aura cleansing bath bombs to help you melt away all stress and low vibes. Each bath bomb is handmade with all natural products. They'll soften your skin and give you that youthful dewy glow.
A beautiful crystal to anchor you into this portal and connect you to your highest frequency.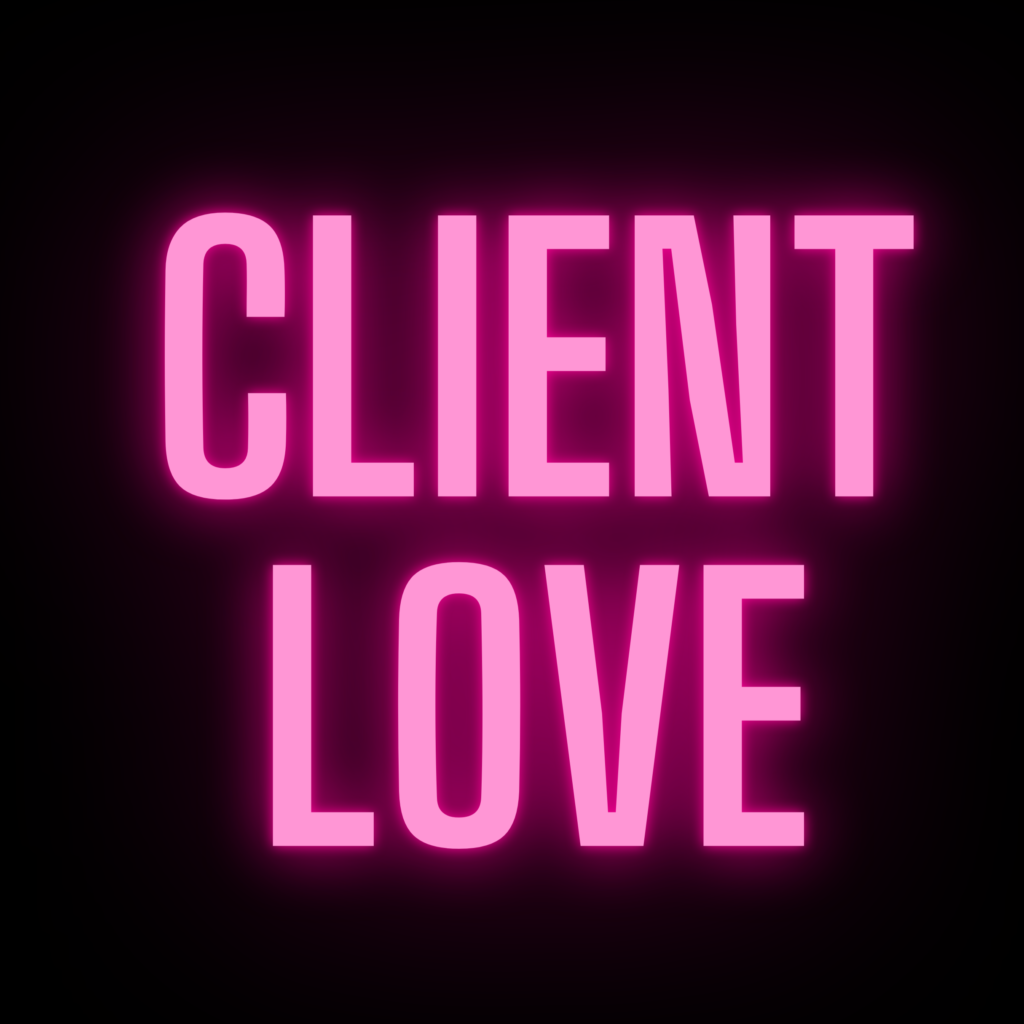 The celestial box comes beautifully packaged with love from Tara. Upon opening the box, you can FEEL the delicious vibes that are within. A feeling of such a warm embrace draws you into these beautiful candles and their energy.
You can easily see how each candle is beautifully curated and crafted with love and special attention to the astrological sign. Each crystal chosen to support you, and your sign during the cycle of the moon, and eclipses. These candles burn clean and right down to the bottom of the wick, making it easy to harvest your crystals, to be placed somewhere special in your home.
The bath bombs are absolutely divine, leaving your skin feeling soft with a delicate scent, and not to mention they wash away any negative energy and help to center and ground you. A truly spa-like experience.
The access I received to a private group chat space and Voxxer channel, is one of the most valuable aspects of the Celestial Box. If there's a lot of transits of planets that day or vibes, Tara will pop onto the channel provide some insights to that day and how to respond/react in dealing with the energy. You become a part of a community that supports and truly listens, and is there to celebrate YOU and your success and triumphs.
Her guidance and knowledge has helped me immensely in stepping forward in my potential and true power. Her passion and deep understanding evident, in her enthusiasm and ability to ground you and provide that gentle celestial nudge in the right direction with the curated Celestial Box. I look forward to my continued work with Tara and what more can be explored and manifested with her guidance. ~ Kelly W.
Opening this box is like rolling your birthday and Christmas into one gorgeous present! It is pure magic and provides 3 months of powerful cosmic vibes. Daily insights into the Divine Feminine Frequency help shape my day in a way that provides a lot of grace and flow; especially on the days where I want to push and I need to do the opposite. The connections I'm making with women who are stepping into their power will last a lifetime. ~ Tracy S.