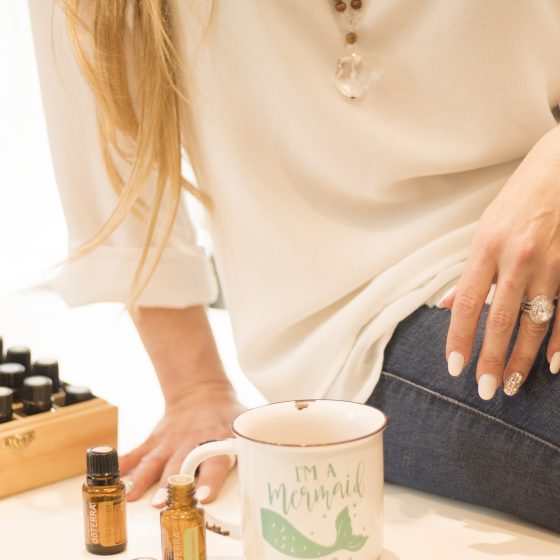 I'm so grateful you've arrived and just in time. I know you've been wanting to feel healthier, more vibrant, intuitive and to rebuild that trust & faith in yourself.
You've been curious, wondering if there is actually something to these essential oils.  Am I right?! 
Well, again your timing is perfect and your intuition is spot on.  So grab your coffee, tea or some champs and let's get down to business.  I'm here as your guide to support you through your transformation.  Life will never be the same.  So please get ready to embrace your new essentially radiant life!
Oh, and don't worry if you're feeling overwhelmed. It's completely normal and we've all been there (trust me). I promise you'll have a  full access pass to all the  education, community, resources and tools you'll  need to step fully into your most authentically aligned self.
Welcome home, beautiful soul. You're exactly where you need to be.  Open yourself up to the love and support that's here for you and all your growth.
Shop- Pick your starter kit and add any additional products you may want

Review your order

Become a Member (Choose Customer or Wellness Advocate)

Bundle your Products or Continue

Click Shopping Bag

Proceed to Checkout

Create your account

Make sure you have Tara Kinden as your Wellness Advocate (ID# 1769013)

Select your region/ language 

Enter your payment info and process. 🙌

Below you will be able to access my FREE and paid courses.  All of my content is highly curated to empower the women I serve.  I want you to feel exactly what it feels like in your body to be in your worth. My vision for you is that you become healthy, feel loved & supported, feel powerful and begin to understand yourself on the deepest level.  doTERRA essential oils will help anchor in all the energetic changes happening in your body.  If you've been directed here by one of my beautiful team leaders please get your free access code from her or of course if you have any questions you can send me a message above in the contact form xo.