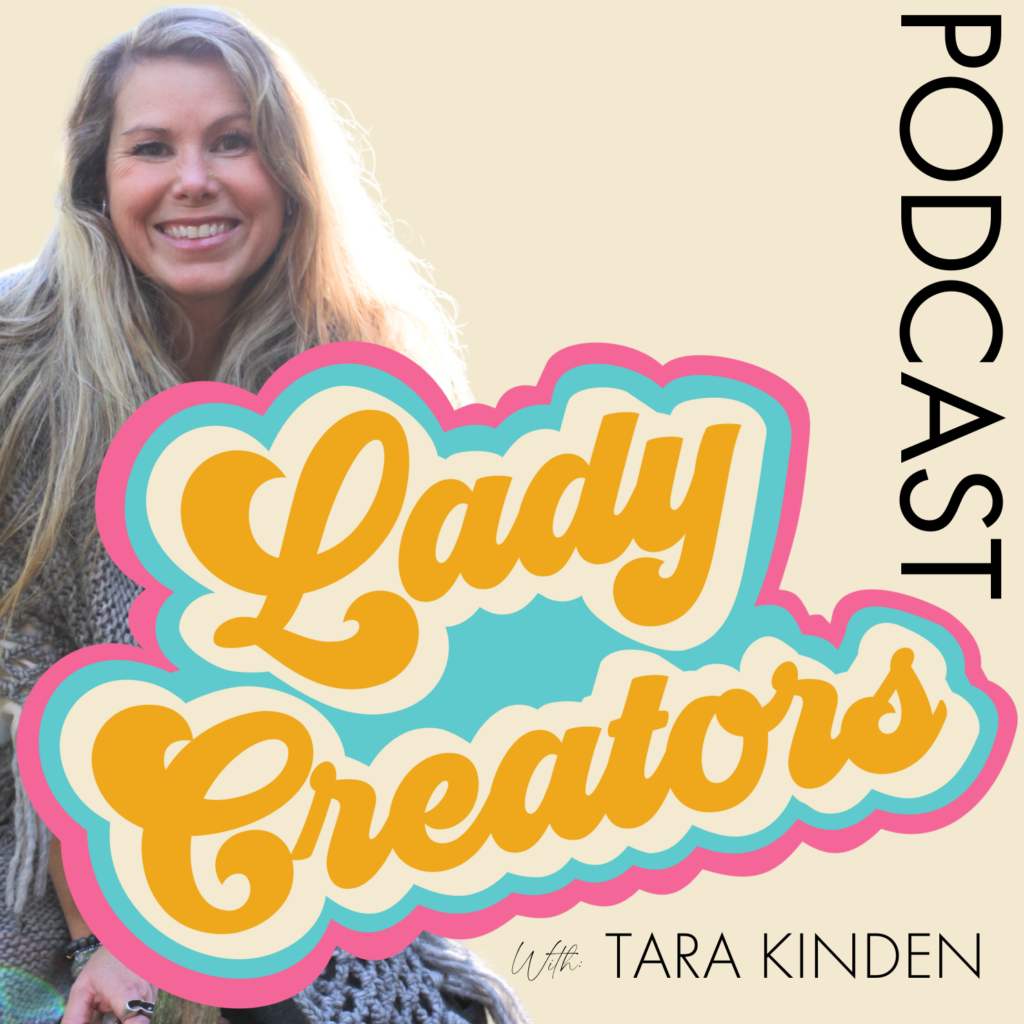 Lady Creators is the first of it's kind, dedicated to lady's who have decided to go ALL IN on themselves and their creations – no matter what!
This podcast is for female Creators, Entrepreneurs, Makers, Artists, Social Influencers, YouTubers' and everything else in between. If you identify as a lady creative type then you're in the right place for growth, expansion and evolution of your epic creations + brand reach.
I'm your host Tara Kinden – creator, artist + expander. Together we'll claim our stake in the Est. $50B industry known as the "Creator Economy".
Are you ready? Make sure to subscribe, love + share this podcast with other lady creators.

Welcome back Gorgeous Souls!

In today's episode we're going deep into the number #1 thing that holds most lady creators back – The FEAR of being SEEN! Can you relate?

So I want to give you some ideas and ways to combat this fear and get your beautiful creations out into the world. Because the world needs you to show up, they need to be introduced to your magical creations. There's a way only you do what you do and absolutely no one can re-create what you do in the same way that you do it!

I also want to invite you to learn more about your astrology and how it makes you uniquely you. So lean in and take note of the things that inspire you, then put what feels good into action and see what happens.

Let us see you shine.

Have you joined the private space where we connect yet? If not make sure to join me in the Lady Creators Community over on Facebook, this is a private group where we can share ideas, information and insights into our own creative processes – ⁠⁠https://www.facebook.com/groups/ladycreatorscommunity ⁠⁠

Find me on instagram ⁠⁠@TaraKindenCo⁠⁠

Watch my videos on YouTube ⁠⁠@TaraKinden⁠⁠

Learn more about my work – ⁠⁠www.TaraKinden.com⁠⁠ book a reading before they're gone ⁠⁠HERE