Get ready to experience the potency of our luxury gemstone candles.  Each one of our cocosoy candles has been hand poured with love.  Each candle is completely non-toxic.  We use high quality cotton wicks and each product is scent free.  All gemstones & organic materials are hand set, cleansed, cleared and spellbound by the cosmos on Fogo Island, Newfoundland and Muskoka, Ontario.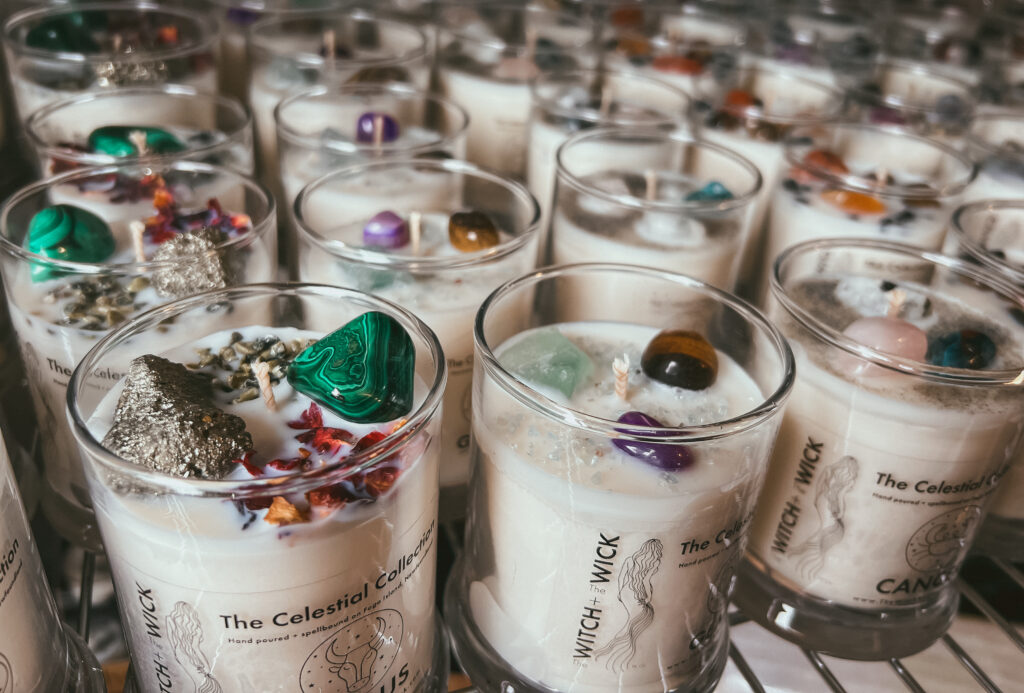 Welcome to The Witch + The Wick!  All our products have been hand created.  From the pouring of our wax, to the setting of each gemstone or organic material.  
Our signature product – The Celestial Collection, has been curated by the constellations. The stars help to  amplify the energy of each zodiac sign.  We use the astrological influence to ensure every candle empowers it's purchaser to feel more aligned and connected.  There is no other product designed to help you understand just how magical your birth month is.  This is the kind of gift you give to the soul who has it all!  
Take a look at the entire collection to see which products speak to you.
Welcome to The Celestial Box, the very first of its kind!
A beautifully curated box with luxury cosmic products designed to stir your soul and ignite your magic.  Delivered right to your doorstep.  This box will elevate your frequency and align you with the woman you're meant to be in this lifetime. You can expect divine shifts in your magnetism, personal expansion and what you believe to be possible for you in your life. You'll receive 3 of the Celestial Collection candles – for the season we're in, 1 Full Moon candle, 3 "Fizzle My Shizzle" bath bombs, an invitation to The Celestial Club – a private Facebook group, an invitation to a private Voxer channel and so much more.  This experience is a 3 month container designed for your personal evolution and growth. 
This box is only available once every quarter, learn all about it below.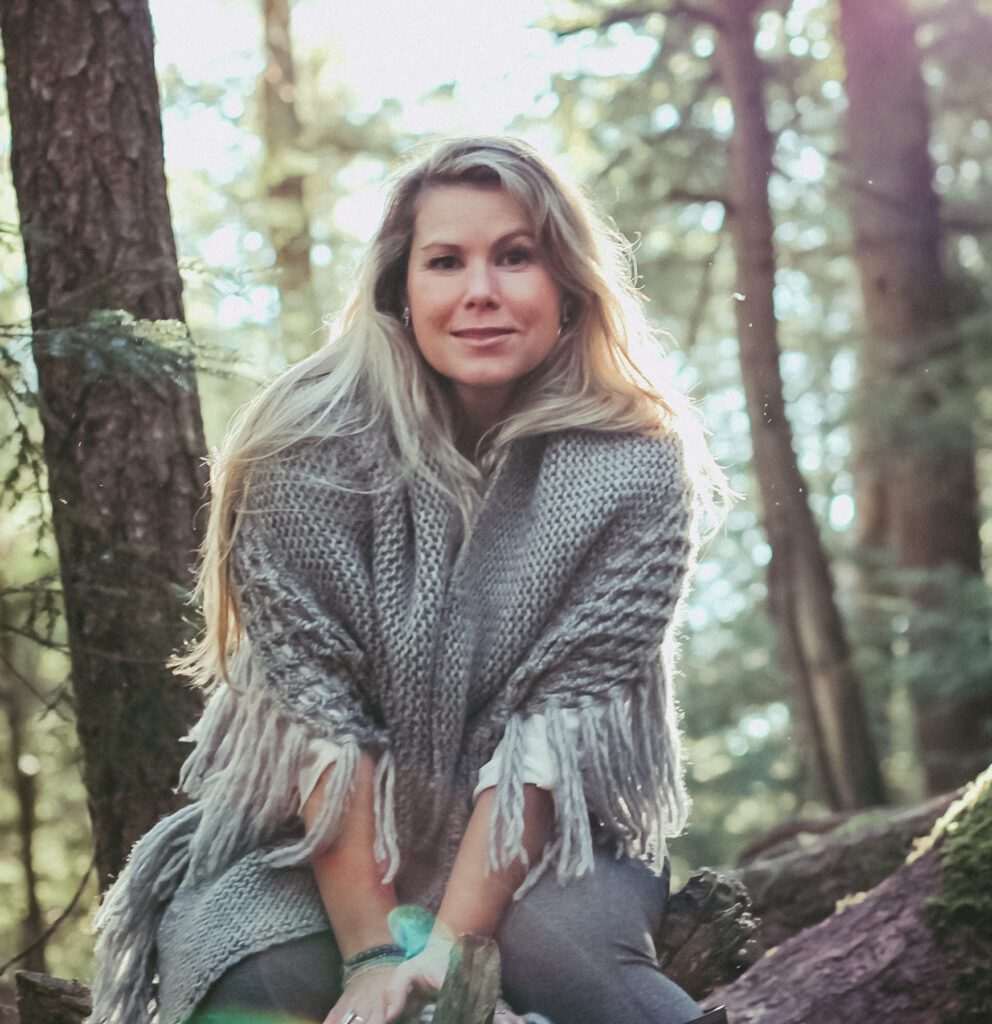 Hello gorgeous soul and welcome.  I'm Tara | The Celestial Manifestor, thank you for being here and for supporting my small business.  These products are a labour of love and designed to support your energetic frequencies.  Understanding more about the power of your energy, how it flows and how it impacts those around you is an amazing gift to yourself.  
Part of my mission is to help people better understand their own creative abilities, self-worth and personal power.  I do that through teaching people how to embody their Human Design, Astrology + Venus Star Point®.  
While this is new to so many people the language remains ancient.  When you hear more about yourself and how your energy wants to flow, you feel free.  
As you light each candle my vision is that you feel that freedom, support and acceptance of your magic.  Even if you don't yet know the language, your heart instantly syncs with the frequency.  
That's the frequency of love connecting us to our natal Venus, she helps us understand everything about our magic.  As my gift to you I invite you to explore my FREE guide on Venus you can grab that HERE.  
Warmly, Tara xo