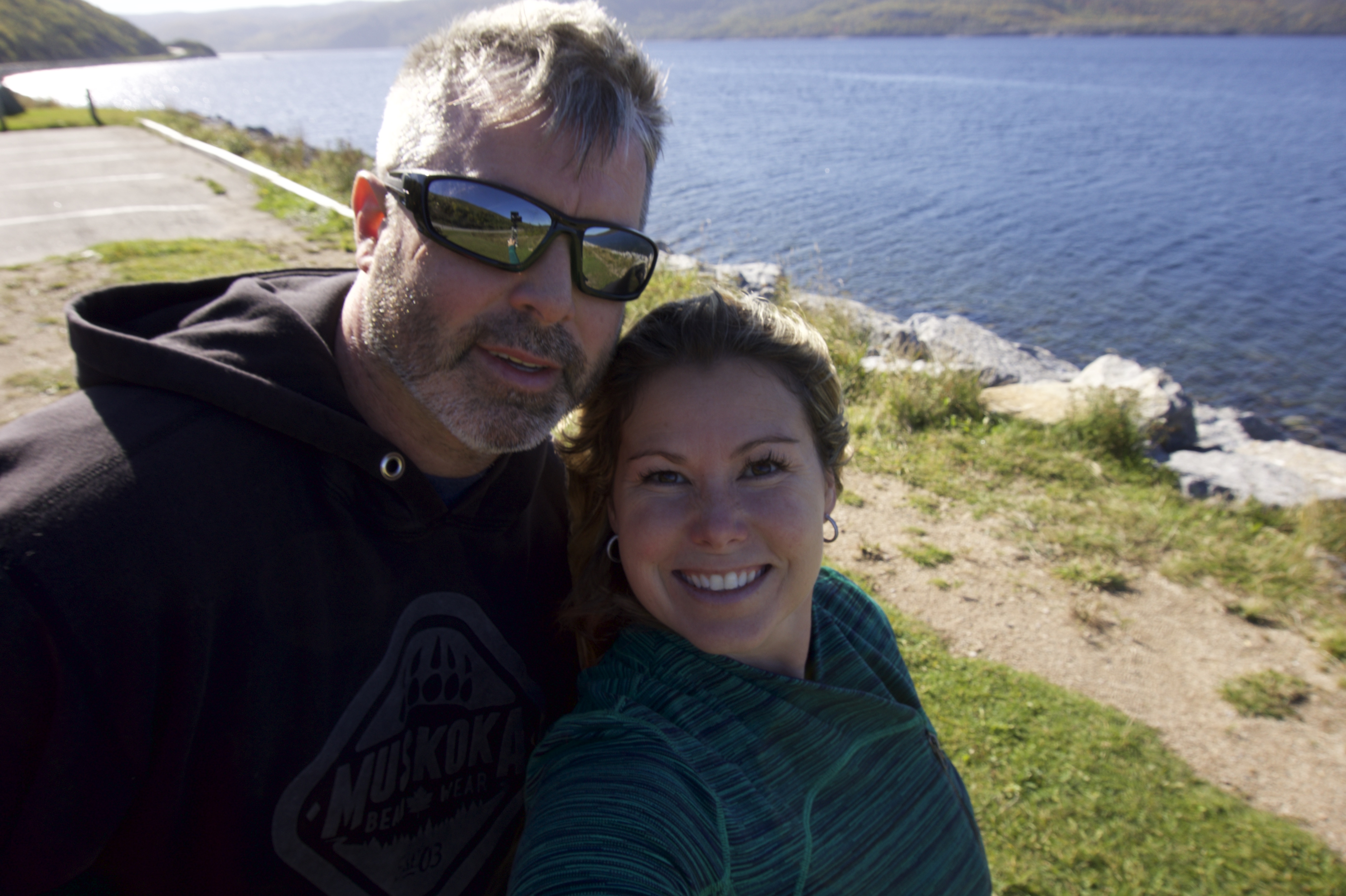 So here's the funny thing I never actually thought this was going to be a possibility for me.  To have the opportunity to create a little human with my hubby is an honour and we are so excited.
 It was a thought that had often crossed my mind will we, should we, when would be the prefect time. We hadn't not been trying but we also weren't aggressively trying to get pregnant.  I knew I didn't want to "make it a big deal" or go though all the challenges IVF can entail, I also didn't want to add the extra stress to my life of making something happen.  I truly believe that when the time is right the time is right.  What I did know is that I was coming to terms with my 40th birthday looming over me like a dark cloud.  I had always said I don't want to have babies after 40, I thought about how old I would be by the time they graduated school etc.  I had also just come off one of the best years of my entire life and things were really at a good place.  Friends would question if I felt like I will have missed out if I don't have a baby and my answer was always that I'm just not sure how I will feel and that was that.  I knew I didn't want to force mother nature and that was never an option for me – my personal choice.
Last year I experienced some profound changes in myself and my life.  I could no longer push as hard as I used to. Working didn't feel great unless I was immersed in the things I loved doing and I could no longer deny my urge to do more meaningful work.  So began the quest and all the adventures of my  project The Soul Flow™.  I wanted to interview women who were living lives that they absolutely adored.  Lives that they felt inspired by and a huge sense of personal power while finding deep alignment and being able to contribute to society.
I wanted to write a book and share these women's stories, I realized it needed to be a cross Canada journey, I needed a van and a photographer to join me on this wild journey.  So I hired a photographer bought a van and raised over $10,000 on a Kickstarter campaign.  Within 2 months we were on the road interviewing women, living in the van and driving from coast to coast.  When I returned home 25 days later I felt changed like something had shifted inside of me.  I felt more open to my feminine energy/ power then I had ever felt before.  I had become somewhat addicted to Essential Oils and had been diffusing Clary Sage, Cedarwood and Geranium for months, I also loaded myself up with Moonstone and Labradorite crystals because I wanted a shift in mindset and my body.
We returned in May and I ran 4 retreats, worked 70 hr weeks, operated my studio full time and tried to finish my book project to say I was energized and totally healthy in my mind, body and spirit would be complete bullshit. By the end of August I got sick really sick so sick that I was forced by the universe to stop! Not slow down but completely stop and cease all the activities I had been running.  Summer is my busiest season and you know that old adage make hay while the sun shines. I just couldn't do it and I was stuck in some serious fear because summertime is the time when my business makes enough money to survive the winter.  My blood pressure was 74/31 and I needed to visit the local hospital to see what was happening to me. I found out that something was attacking my liver and my enzymes were elevated and continuing to rise.  I couldn't move off the couch and I was falling into despair, feeling depressed and  helpless so what does someone do in this state? They watch Netflix docs of course like any sick crazy person would and found a great one on Sugar.  I watched it and vowed to completely reno my diet and my life.  Within 2 weeks I was feeling better and able to get back to work.  I cut out all sugar, processed foods, alcohol and anything that came in a package.  Everything I ate was made from scratch salad dressing, pasta sauce, juices were fresh squeezed I only ate black bean pastas – the whole plan is definitely another post!
By October I had dropped 15 lbs and I felt like a million dollars I had more energy and stamina then I had in years I finished the book and only did work that I absolutely loved.  I dove into more mediation, crystal work, angel cards and essential oils and know this work was the work I have been meant to be doing – Carolyn Myss would say its my spiritual vocation. Finally!
So back to real story about getting pregnant in October my hubby and I also took a journey to Newfoundland to take care of the house we own there and to see his family.  We drove the Van Jam and took our time.  We made sure to keep up eating healthy on the road and taking time to see all the sites we have always wanted to see – Gros Morne being one of them.  We were so relaxed and had so much fun just enjoying life and each others company with 0 stress.  That's when it happened!  Funny enough the beautiful Moonstone ring I bought on my cross Canada "Soul Flow" road trip had broken on my visit to Newfoundland in October I thought I had lost it in the tall grass, the stone had fallen completely out of the ring.  Reflecting back I think that was when we must have conceived because I found the stone in the Van in late November once we had returned and when we found out we were pregnant!
2016 was a crazy ride that I will remember forever.  I turned 40 in December and my baby BOY is due in June 2017.  To think that the universe always has our back is the truth thanks Gabby Bernstein – I get it now.  To also acknowledge more deeply that our diet plays such a critical role in our health/ wellness, I knew I wasn't getting the sleep I needed and I knew I wasn't eating in the best ways possible to thrive which caused my body to revolt!
Its always amazing to me that such simple changes & choices can have such a profound effect on our longevity and since I'm  considered a vintage mother at 40 (according to the medical field),  I pay extremely close attention to how food affects not only my body but my mind.  Fuelling my body so that I can fuel my baby's growth and health is my top priority.  Living the best life I can for myself and my little family is the only thing I can do right now to ensure we all stay healthy to live long happy lives.