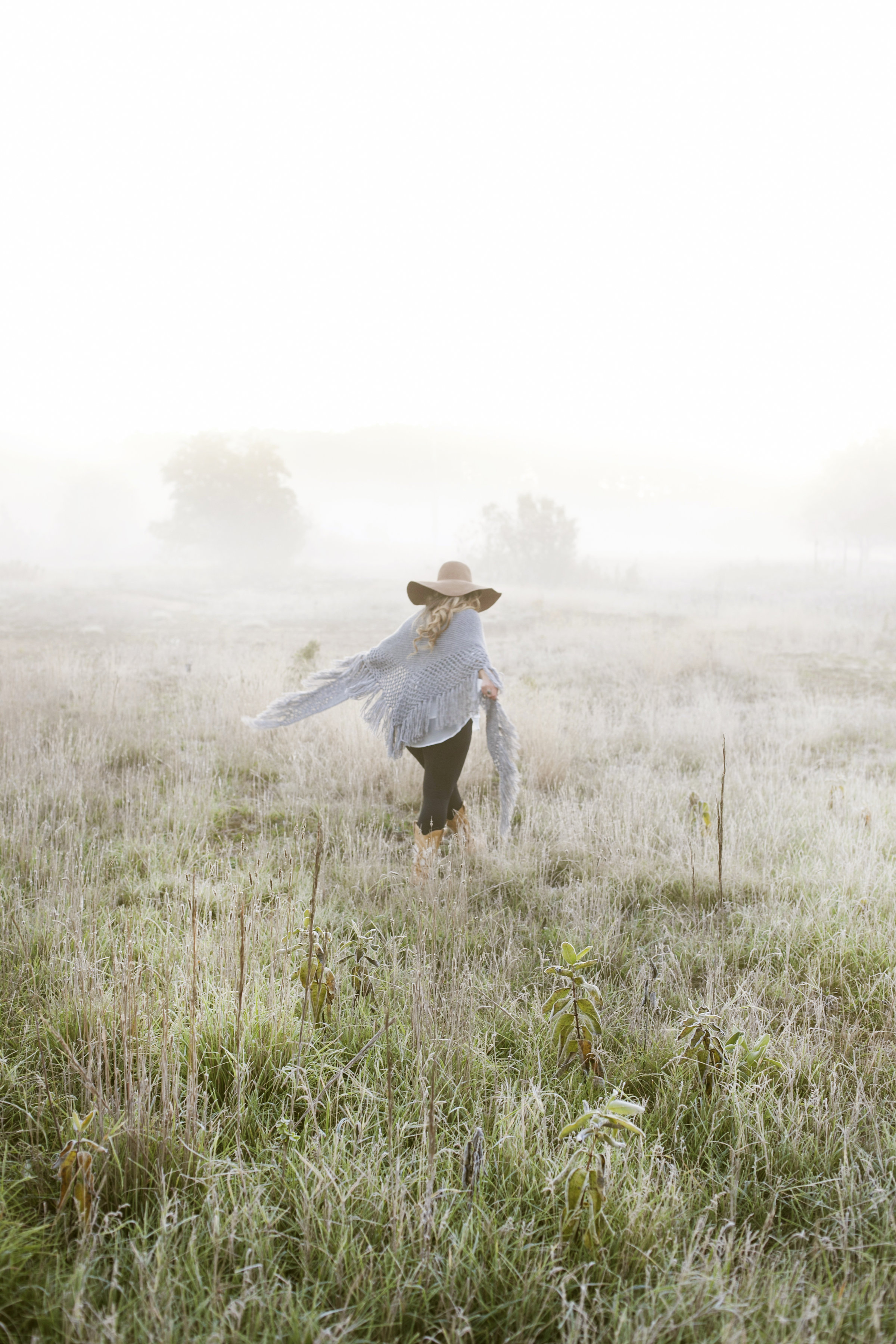 So I may have overshot my personal growth just a little.
I honestly thought I was dealing with all the emotions that were coming up, not feeling stressed, eating right, getting in all the movement.
And I've been feeling great. STRONGER.
But Monday I started feeling a little weird.
Sharp burning pains in the middle of my spine.  Not the typical back pain I've experienced previously (with 2 slipped discs, a bulging disc and a fracture on my pars articularis – I'll save that for another post)
I thought it might just be something going on with my muscles or nerves because the left side of my face near my eye was also twitching.  Cue Rachel Hollis from girl go wash your face, moment where I was like shit am I having ball's palsy? But then my skin was starting to get really irritated, burning and tingling all down my spine.
This pain was very familiar but I was ignoring my intuition.  I knew it was SHINGLES yet again! Yes when I was 8 months pregnant I got shingles and it was awful.
Yesterday it was confirmed for the SECOND time in 1 year like WTF really!?  I don't feel stressed.  I'm doing all the right things.  I've cut out all the stuff that causes inflammation and irritates my system. I'm the veggie queen right now and cooking everything from scratch.
I cried.
WHY is this happening AGAIN?
Especially when I'm working so hard to take optimal care of myself.  For the first time in a long time.
Well if you are a Louise Hay follower and have read her book "you can heal your life" she suggests that the reason for shingles is a follows – Shingles: Waiting for the other shoe to drop. Fear and tension. Too sensitive. 
Which again I don't feel STRESSED.
But the TRUTH is maybe I do a little. Raising a little person is full on, more full on then I anticipated.  And I don't have relief during the week.  I've been lucky lately my mom has been coming to watch him so I can workout.
But getting time to myself to think/ create isn't as easy as it used to be.  I'm in demand at all times, we're also still breastfeeding.
The pressures are real.
To do all the things from keep the house clean, work my biz, getting my exercise in, making our foods so we are eating optimally.
I am committed to our wellness.
This is my choice.  And shingles isn't going to take me off this track of overall wellness. So what can I do to eliminate the stress.
Ask for more HELP.
Which I don't find to be all that easy.  Its really hard for me to ask for assistance.  But I really need it right now. I need rest.  I need some time to relax and heal.
To stay on track and focused.
Because it would be easy to quit right now! But that's no longer an option.
This lifestyle overhaul is new, focusing solely on my healing is also new and learning to really trust myself & my intuition isn't new but its a practice I'm committed to.
So SHINGLES you can go piss off.
You won't be keeping this mama down for long.
PS. I'm going to link my healing treatment as soon as I have a moment to write it out 🙂
Much love,
Tara
xx