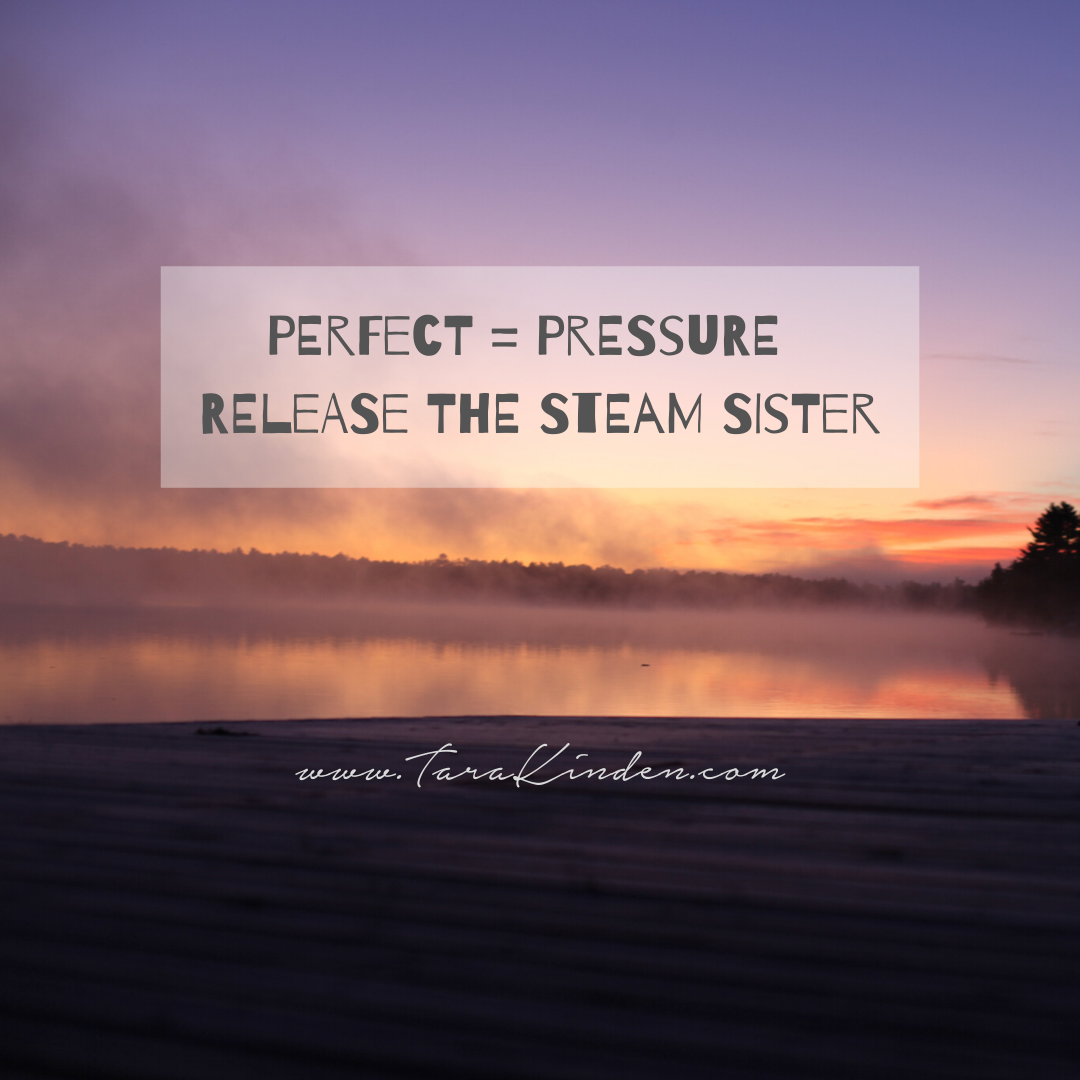 UNDER PRESSURE 
Are you…
Circling the drain.
Constantly feeling like you're drowning.
Trying to be all things to all people, all the damn time?
And about this close to explosion or losing your marbles on someone else?
You're not ALONE.

Let's open up the valve, the conversation and let's release the pressure, shall we?
We've all felt like this.
And honestly I'm pretty sure most of us feel like this often.
So here's my top 3 tips to let that shit go.  
You might need to hear this today.

Here they are in no particular order:
#1 it's OKAY to fuck shit up.
#2 it's OKAY to not keep up.
#3 it's OKAY to want something different than is expected of you.
Sisters perfect = pressure.
Please stop that shit okay.
Call a friend who needs you and tell her it's going to be okay. 
And for reals don't keep these tips to yourself, share them everywhere xo.