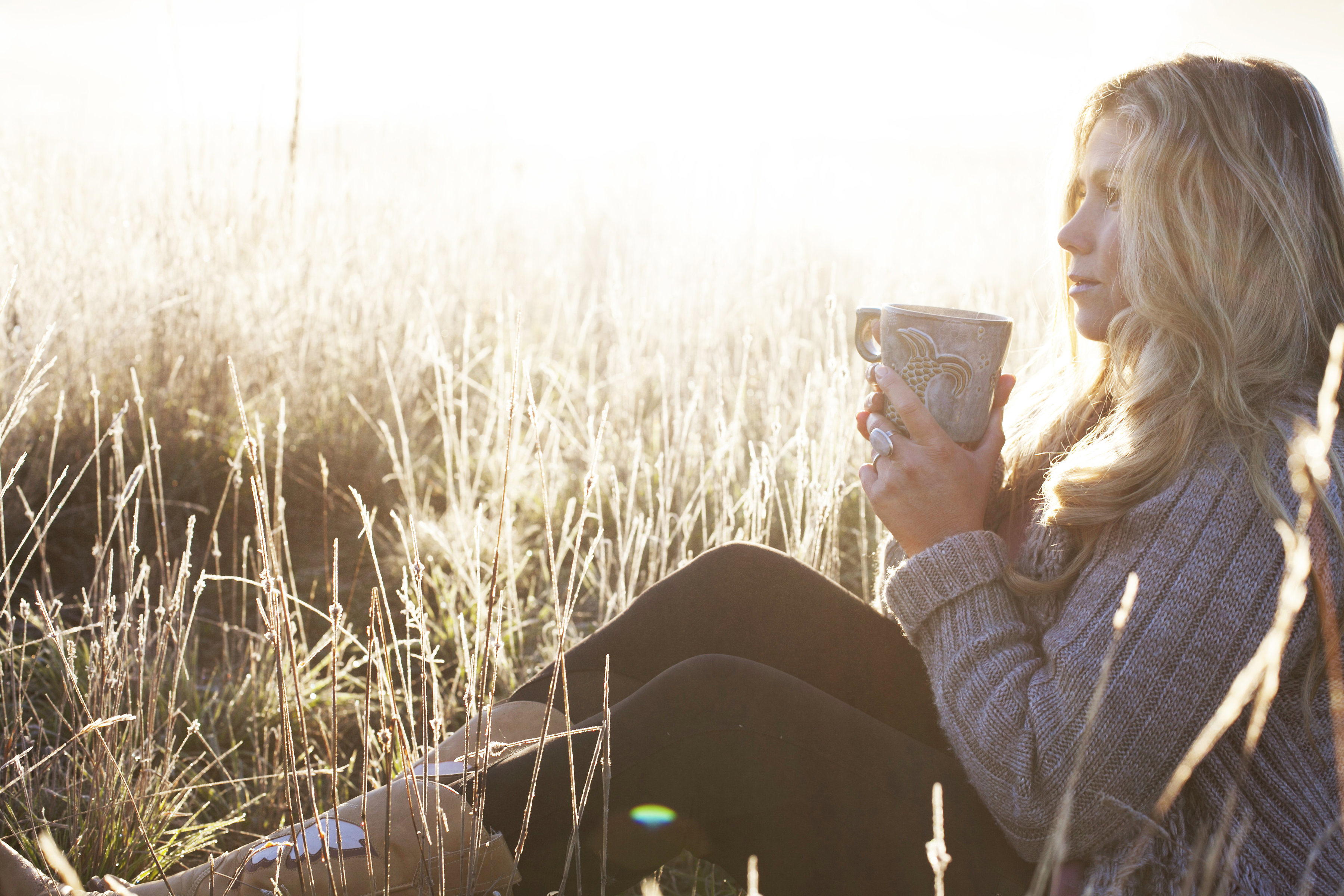 I don't know about you but I never realize that I need rest until I'm cutting it very close to my edge.  I absolutely love being part of all the action that life has to offer and am continually surrounded by amazing folks offering up divine opportunities.  Sometimes I need to say no to the good so I can say Hell YES to the great!
But for today I find myself in need of staying in and laying low to rest my body, I've been fighting a wicked cold for a week while we have been travelling.   It's just that I'm so inspired here in Newfoundland to dig deep into the ideas and plans that have been swirling around in my head for months. Putting it all into motion these offerings I want to include in my programming for 2017. Between The Soul Flow and Muskoka Yoga Studio I want to personally support my clients in more transformational work.  Guiding them into possibility for themselves and helping them develop a concrete plan for their visions & goals.
While we have been here I had the opportunity to check a couple things off my bucket list and today I finally knocked this one that I've had for years, to SUP in the Atlantic Ocean.  The beauty of this particular location is that we purchased the home right beside me in this picture last year when we travelled back to Newfoundland for my sister-in-law's wedding. Now I'm SUPing beside our home and our future retreat property! (Mermaid Cove)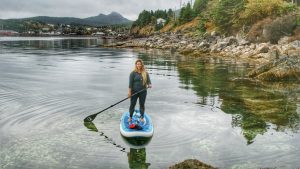 To be able to purchase this home right down the road from my husband's parents is a gift.  He is at home here and so am I.  Working on my laptop in this cozy little kitchen feels like bliss to know that I am completely changing the way I do my business.  Allowing myself to play in the possibility of becoming more remote in the offerings I provide my clients.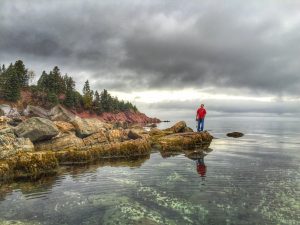 Tell me this guy doesn't look happy here and couldn't you just envision paddle boarding here with me on a retreat? This space is majestic and wild, literally untouched by the world and just waiting for the right time to shine.
This has been exactly the trip I need right now. The pictures are unbelievable, electric really! Driving in the Van Jam is one of the best parts, having hours of great conversations discussing our big juicy plans for the future and our fur babies have also been able to join us for their first trip to Newfoundland.  I'm grateful on this Thanksgiving day for all the blessings life has given to me and my little family.