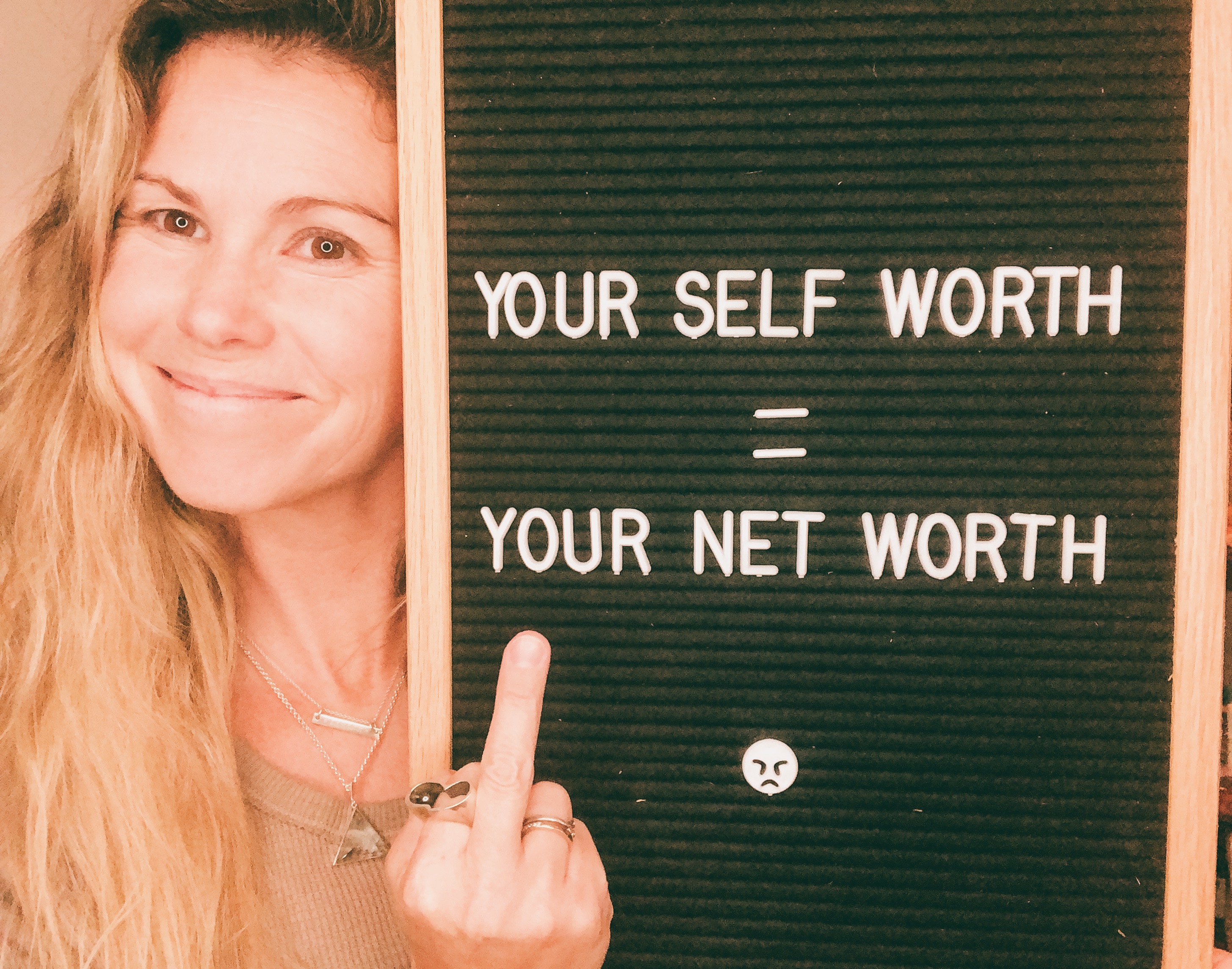 🔥🚨 HOT TOPIC PODCAST ALERT 🚨🔥
I'm dropping this weeks Podcast in a hot second. And I cannot wait to discuss all the topics on deck.
One of which is 👇🏻
Your SELF WORTH = Your NET WORTH 💸
I want to talk about why I think this concept is completely rubbish.  
Not to mention harmful to the vulnerable woman who is deep in her transformation.  
The transforming version of "HER" is in the process of re-discovering her core values and re-aligning with her most radiant self.
She's processing ideas + concepts.  
She's shifting out of feeling forced to keep doing things that aren't working.
She's SLOWING DOWN.
She's no longer feeling GUILTY.
She's done being SHAMED into CHANGE.
She's taking INVENTORY of what brings her HAPPINESS.
She's moving away from this old paradigm of masculine driving, pushing + forcing energy.  Into the balanced FLOW of divine masculine & feminine energy on a united front.
She's accessing her own inner guidance, feeling into relationships + ideas and trusting her own wisdom.
Here's why I believe this idea needs some more refining.  
Our intrinsic value as a human being isn't tied to how much money we make, keep or spend.
I believe the Energy + Vibes we emit carry way more influence than money ever could.
We create legacy based on our reputations.   How we've been able to build, maintain and nourish relationships.  At the end of the day the majority of us want to feel LOVED & CONNECTED.
Don't get me wrong money is a necessity in this world. 
That isn't in question. 
It's imperative that we are being paid ABUNDANTLY for the contributions we are making in this world. 
And truthfully only YOU can decide what that amount looks like.
If you haven't instilled the confidence you require to charge what you believe you are WORTH, then it's time to consider putting in the inner work to reframe the money story your carrying.
Know that there's nothing fundamentally wrong with you if your SELF WORTH isn't reflecting your NET WORTH.
Sister you are WORTHY now!  
While you're growing your EMPIRE not only when it's built.
And if your EMPIRE is your FAMILY + how you contribute to your home than you're a RICH QUEEN already.
So carry on sister.  Keep glowing + growing.
Let your #RADIANTLYTRANSFORMED self shine bright.
And if you're like WTF is she talking about!? 
Please enlighten me.
I think there are many sides to this impassioned subject and I'm open & curious to hear your thoughts/ ideas.