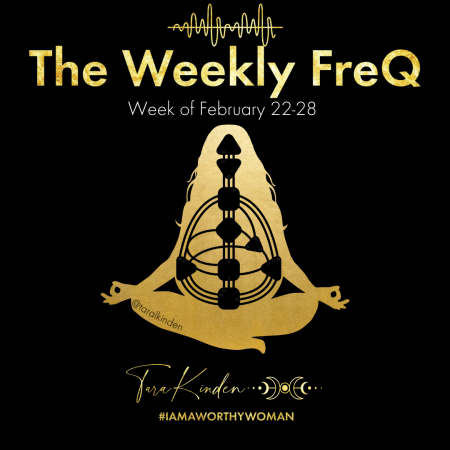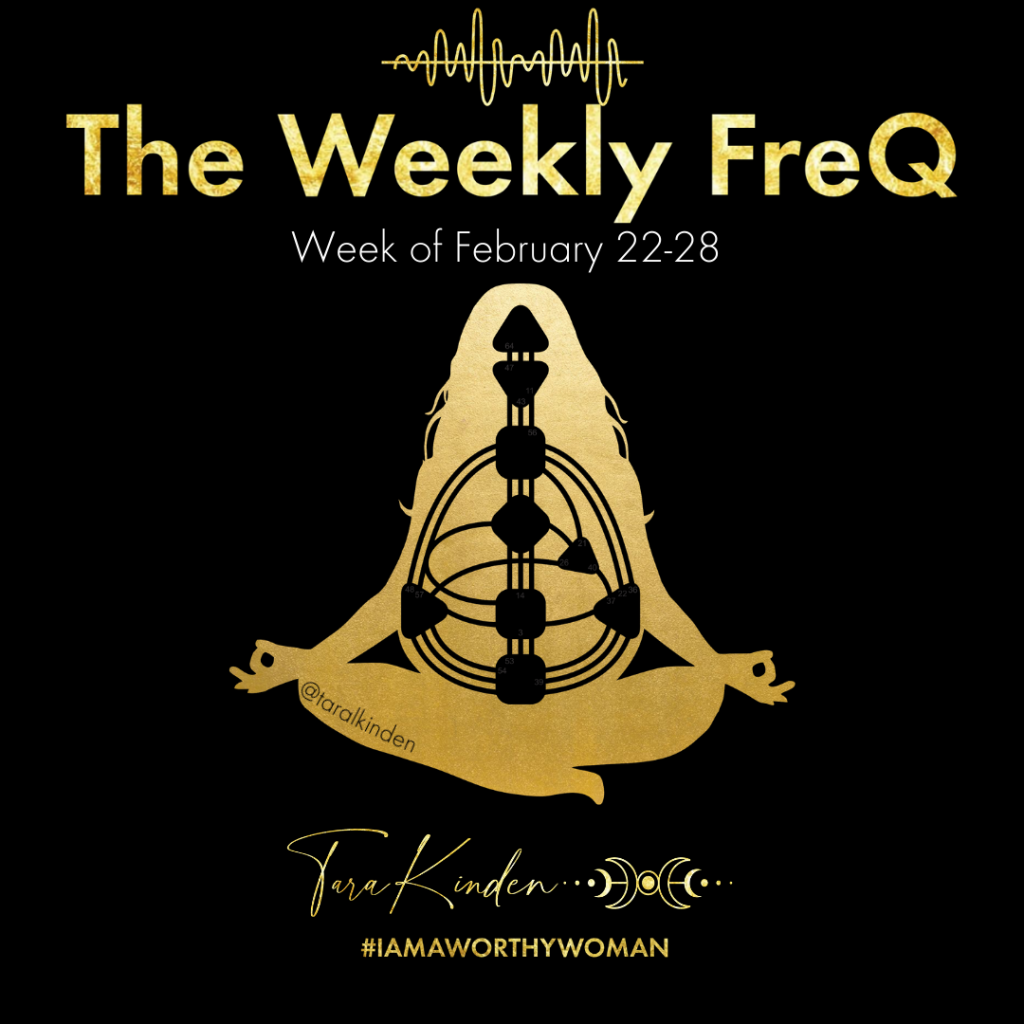 Welcome to this weeks ~ The Weekly FreQ
This is the place to be for the Human Design energy forecast for the week ahead.  Use this overview to help you navigate which gates, centres and channels will be illuminated as the planets are transiting.
Lets get this party started!
The Sun will be in the Gate 55 – Faith, To start our week we will be encouraged to hold the emotional frequency of  energy and the vision for a creation.  To trust that you will be supported no matter what!  And that you need not get bogged down by limiting yourself around the juicy creation that is starting to bubble up for you. On the 24th the Sun moves into Gate 37 – Peace, This gate urges us to check in and tease out the energies that are not in alignment with faith and abundance.  So that we can use that new awareness to deepen our faith and trust in source. The sun is really illuminating your faith this week.  Maybe it's time to rekindle lost faith so your new vision can grow. 
The Earth is in Gate 59 – Sustainability, Make abundant choices that sustain you and others. Get jiggy with your collaborative efforts this week to come together building sustainable partnerships that help everyone thrive.  On the 24 The Earth moves into Gate 40 – Restoration, Which is the perfect place to check in with yourself to see if it's time to retreat and replenish your own energy.  You can't give from an empty cup and if you find yourself continually giving out and not refuelling you will inevitably burn yourself out. (Rest = Worthiness, read this blog post)
Mercury is now direct, but still in his shadow phase, go easy with your communications.  As he is still in Gate 19 – Attunement, until the 29th.  This week we'll need to tune into the under current what's not being said but what we're sensing is going on.  In our homes, communities and the world around us to decide what feels right for us as we're navigating a brand new way forward.
Venus is in Gate 30 – Passion, Let's get it started!!! In the beginning of the week Venus will encourage you to hold onto that BIG, juicy dream, that vision your seeing in your minds eye (Venus is also in Pisces – calling you to tap into spiritual practice of some sort).  Whatever you can hold the vision of is absolutely possible to manifest.  Be clear, write it down, get excited and use your strategy to attract it!  By the 26 she will move to Gate 55 – Faith, are you starting to feel the theme here.  We have to believe what we want is possible.  Surrender into the unknown, trust and hold the faith its coming.  Keep your vibes high and look for the magic & miracles unfolding right in front of you. Slow down to catch all the signs & symbols.
Mars is in Gate 23 – Transmission, until the 23rd, then moves into Gate 8 – Fulfillment, What I'm sensing is this is an aligned week of yes, yes, yes! Universe is giving us all the wink and saying go for it sister.  Be mindful of the words you speak (transmission) because the story your telling the world about yourself is shaping who you're becoming.  Express yourself like you've never done before. Realize you being fully expressed is your life purpose.  Fully embodying all that this human experience is will liberate you and free you to be YOU. Open your heart, it's safe to be vulnerable sharing more of who you are with the world.  Release fears and judgements you have around letting yourself have fun and set your soul free.
Jupiter is in Gate 13 – Narrative reminding us again to be aware of the story we are sharing with the world about ourselves.  Jupiter brings with him expansion & abundance.  Speak your truth, reframe your story and become the leading lady (heroine) in your own movie.
Saturn moves into Gate 19 – Attunement, Saturn is the authority, structures the boss.  But now he's getting some real feels. Last week he was imagining this week he's tuning into the undercurrent.  What needs to be changed transformed, restructured in your life?  
Neptune is in Gate 22 – Surrender, are you holding onto any resistance in your body around surrendering into the universal flow of abundance.  Do you trust that you could pursue any and all your passions and be supported no matter what?  That you'll be given what you need in just the right moment?  This is what this gate bring to us.  It asks us to drop all resistance and jump into the flow.  Easier said than done for some.  If you're like come on girl – I challenge you to make a list of all the times universe saved your butt right before it all came crashing down! Read and re-read, then jump into the understanding that something bigger than you has got your back.
Pluto is in Gate 61 – Wonder, can you see purpose in the bigger perspective?  Are you able to get the birds eye view,  flying up and becoming more expansive.  Get out of the details and the how by reconnecting to the child like innocence and a new found confidence in yourself as a way of sustaining your power to create?  Pluto is urging us to transcend our limiting visions.